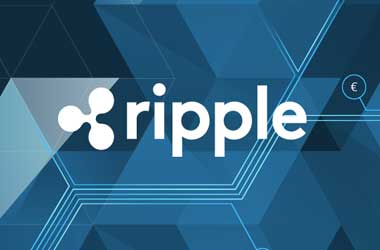 The blockchain-based real-time gross settlement system (RTGS) provider RippleNet's platform is being piloted by a number of banks and financial organizations across the world. These organizations continue to provide feedback regarding the performance of the blockchain network, which enables quick transmission of payments at low costs.
One such organization named Currencies Direct, a Europe based Forex payments provider, has issued an update regarding the xRapid platform, which was piloted by them. The foreign exchange provider, which carries out transactions worth $5.9 billion, announced their testing of the xRapid platform in October 2017.
Currencies Direct's CPO Brian Harris was in total praise of the xRapid platform. Harris said
"Our trial with XRP was a resounding success. We're currently assessing our next steps, but the evidence we've gathered indicates that the use of XRP is a game changer, making payments near-immediate and significantly improving service to our customers."
Harris further stated that the financial services industry will increasingly start using cryptocurrencies for transfer of value. He believes that cryptocurrencies are better suited for this purpose rather than a store of value.
Harris said "…we're proud to be leveraging new technology to deliver the most convenient and seamless experience for our customers."
The xRapid platform facilitates end-to-end tracking, while saving costs to the tune of 60% to 70%. Furthermore, the transactions are completed quickly. Notably, financial institutions will have no need to maintain nostro and vostro accounts for cross-border transactions. Therefore, a lot of money, which is usually locked up in nostro and vostro accounts, can be put to better use.
Asheesh Birla, SVP of Product at Ripple commented
"xRapid offers an enhanced payments experience, while also allowing payment providers to gain a competitive advantage in the market."
While brimming with pride for being the early adopter of the technology, Harris also stated that xRapid platform offers a revolutionary step for the financial industry.
In case of xRapid platform, the required liquidity is provided by the XRP tokens. The currency, which is being remitted is transferred into XRP on the XRP Ledger and the transaction is completed within a few minutes. Usually, it takes at least 2-3 days for completing a cross-border transaction using the traditional remittance system that uses SWIFT.