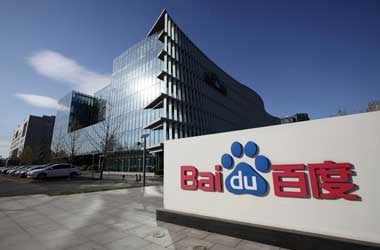 Baidu, referred to as China's Google, has launched a custom built token to reward users of its new blockchain-based photo validating and sharing service. Baidu Wednesday revealed in a press conference in Beijing that its photo sharing platform Totem is now available for use.
Baidu also introduced Totem Point as the native token of the Totem platform. It is the first blockchain application released on XuperChain, Baidu's private network. Baidu disclosed that it will initially create 4 billion Totem tokens. Furthermore, the tokens will carry an annual inflation rate of 4.5% to motivate individuals and companies to upload original photographs.
According to Totem blockchain platform White Paper V1.0, the quantity of tokens rewarded to user will depend on the quality and quantity of images uploaded by a user. However, Baidu did not reveal whether Totem token will be listed on cryptocurrency exchanges or traded for cash through some other means. Likewise, Baidu refrained from listing other use case scenarios of Totem Point. However, Baidu stated that the token could be used for other purposes in applications built on XuperChain network.
The Totem project was first introduced to public in April. However, there was no mention about Totem Point token. Baidu simply stated that it is a distributed ledger platform to create a traceable, tamper-proof data base of photos. Baidu also stated that the platform will protect the intellectual property of users. The company started offering Blockchain-as-a-Service back in January.
Once a user loads their original images using the application, third party photo stock agents and copyright protection entities, which will act as the blockchain network's participating nodes, will verify the originality of the images. The crucial information of the approved images will be time stamped by the nodes and stored on XuperChain. This will enable sorting out copyright issues that may arise later on.
Going forward, by the first quarter of 2019, Baidu plans to expand the blockchain rights protection system to other types of media assets such as videos.