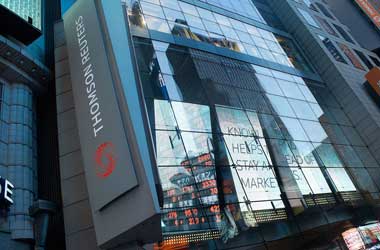 Thomson Reuters, a leader in financial reporting, has started offering Bitcoin sentiment data in its enhanced sentiment data feed covering multiple asset classes. The data feed is offered in partnership with MarketPsych Data LLC, a leader in quantitative behavioral economics. The latest version (v3.0) of MarketPsych Indices (TRMI) provides the Bitcoin sentiment data feed, in addition to new user capabilities and extended coverage of asset classes.
The sentiment data feed is based on data procured from over 400 news and social media sites, mostly dedicated to cryptocurrencies. The sites are scanned in real-time and a score is allotted. Through this process, the software aims to capture the sentiment underlying an asset, including Bitcoin. The latest version of TRMI software also covers national fixed income securities and stock market indexes for the top 61 global economies and the Eurozone. The coverage was also expanded to cover currencies, countries, and agricultural commodities asset classes.
Thomson Reuters also revealed that modifications were implemented in source selection, entity recognition and the construction of several TRMI, designed to result in a higher precision of TRMI measurements compared to prior versions. Furthermore, data is delivered via minutely, hourly, and daily feeds with historical data extending back to 1998.
Austin Burkett, global head, Quant and Feeds, Thomson Reuters said
"News and social media are driving the investment and risk management process more than ever with the continuing rise of passive and quant-driven trading. As the financial marketplace rises in complexity, so too does the need to provide our clients with not only the relevant data, but the tools to help them manage and analyze that data. MarketPsych 3.0 helps deliver another layer of analysis and value-add in the investing process."
Thomson Reuters MarketPsych Indices was launched in 2012. It analyses news and social media in real time across 2,000 top global news sites and 800 global financial social media sites. TRMI validates the incoming data and provides the sentiment underlying an asset. This assists wise investment decisions and better risk management. The incoming data undergoes both quantitative and qualitative analysis for efficient extraction of sentiment underlying an asset. MarketPsych's text analytics engine uses patented natural language processing software.
Thomson Reuters is already providing real-time quotes for Bitcoin, Ethereum, Litecoin, Ripple and Bitcoin Cash through its financial desktop platform Eikon. Additionally, Eikon also carries MVIS indices contributed by cryptocompare, CBOE and CME Group's bitcoin futures.