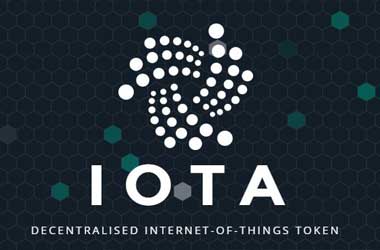 One of IOTA's developers, who goes by the nickname @chrisd, has completed the work on iota.lib.js with full TypeScriptSupport and a comprehensive test suite. IOTA has invited software developers and IOTA community testers to give a try. The test suite, v1.0.0-alpha1, can be accessed in github. In other related news, Roman Semko, who created CarrIOTA, announced through a tweet that the number of CarrIOTA nodes has crossed 1,000 this week.
The tool-set will enable developers to create applications that leverage IOTA using the JavaScript, which is one of the most commonly used programming language. Notably, IOTA offers multiple options for developers when it comes to the use of programming languages. The developers are focusing on JavaScript as it is popular. It should be noted that the tool set is not completely ready, but is nearing completion.
However, IOTA community may also be concerned about the number of open issues (58) and pull requests (33). Pull requests lets a developer tell others about changes that were pushed to a repository on GitHub. Once a pull request is opened, the developer can discuss and review the potential changes with collaborators and add follow-up commits before the changes are merged into the repository.
Earlier this week, Roman Semko, an IOTA developer, credited with the creation of CarrIOTA, tweeted that the number of field nodes has crossed 1,000.
Magical number. Who would have guessed one week ago that we would have over 500 new #CarrIOTA #Field nodes by now? #IOTA #IOTAstrong

Thanks to all the participants – you rock!
Thanks to all the donors – wouldn't have been possible without you! pic.twitter.com/rE4ISzDTKN

— Roman Semko [DevIOTA] (@RomanSemko) April 2, 2018
Last year, investors often faced issues with IOTA wallet. A frequent update to wallet led to suspension of network for a few days. The creation of CarrIOTA resolved this issue. It can be construed as a personal IoT Bank that lets you manage all IoT appliances that are in the user's possession. CarrIOTA enables a user to manage multiple IOTA wallets in a single application.