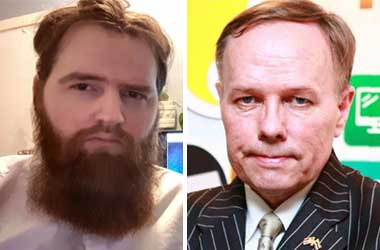 IOTA's co-founder David Sønstebø has accused Per Lind, a former employee, of misusing his position and exploiting the brand for personal gains. Sønstebø also stamped Lind as a "charlatan", and stated that the latter had never held any position in the Foundation.
While insider fights are quite common in most of the organizations, public mud-slinging may harm the reputation of the Foundation.
What makes the accusations doubtful is that we had found a statement issued by Sønstebø in 2016, welcoming Lind to the Foundation and praising his ability. The statement is no longer available in the medium, but an archived version is available.
The announcement clearly indicates that Lind was working as a business developer for the IOTA foundation.
At that time, Sønstebø had said
"He has already been of great value for the IOTA project by opening a lot of exciting doors to world leading institutions that are interested in utilizing IOTA in value streams and new business models. The IOTA Foundation welcome Per Lind and look forward to the exciting voyage we are embarking on together."
However, the latest tweet by Sønstebø contradicts his statement issued via medium a year ago.
For the record, @pclind1 has never been an official member of the IOTA Foundation. He is a charlatan that exploits the brand to get equity and tokens in startups. He couldn't handle a calculator if his life depended on it. This guy is the epitome of what's wrong with this space.

— David Sønstebø (@DavidSonstebo) April 4, 2018
Notably, Sønstebø now calls Lind "the epitome of what's wrong space." A year back Sønstebø had called Lind "the epitome of a connector with a digital rolodex very few can match."
As anticipated Lind has vehemently opposed the claims of Sønstebø
But his claims are total lies. Was never "fired"! And this is official statement from David Sønstebut himself: https://t.co/EJc9BGOUin

— (((Per Lind))) (@pclind1) April 4, 2018
IOTA Foundation's co-founder Dominik Schiener had raised the issue of Lindback in January. Schiener had announced that Lind is no longer associated with the Foundation. Last month, Sønstebø had issued a statement saying that Lind is no longer a part of the IOTA team.