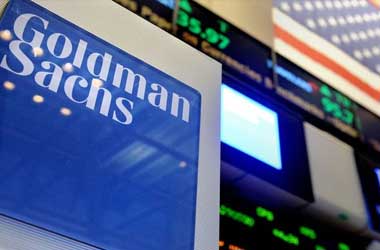 Goldman Sachs, which has invested in cryptocurrency related projects such as Circle, has decided to go forward with plans to set up Bitcoin trading operations. While such a move would certainly offer more legitimacy to Bitcoin, it may or may not prove to be highly beneficial for the Wall Street bank. This would be the first time a Wall Street bank would place its money on the line and issue a variety of contracts linked to the price of Bitcoin.
Goldman Sachs will not straight away jump into Bitcoin trading. However, a top level team is looking to steer the crypto division of the bank in that direction, provided all the regulatory approvals are in place. Furthermore, the bank will have to chalk out a plan to manage the unknown risk that may arise while trading in ultra volatile cryptocurrencies.
Rana Yared, a Goldman executive, who is spearheading the task of setting up the trading operation stated that the bank is well aware of what it is getting itself into. Ms. Yared believes that Bitcoin will certainly take over the world.
Bitcoin's December rally fueled interest among large investors and hedge funds over the past few months. Several companies have integrated Bitcoin with their payment platforms. Regulated exchanges such as CBOE and CME have also started offering Bitcoin derivative contracts from December onwards.
Goldman is already involved in some back office work such as clearing trades for customers who trade on the CME and CBOE. In the next few weeks, Goldman will use its own funds to trade Bitcoin futures contracts on behalf of its clients Additionally, it may also offer a flexible version of non-deliverable forward contracts to clients. However, to begin with, most of these facilities will be available only to large institutional clients.