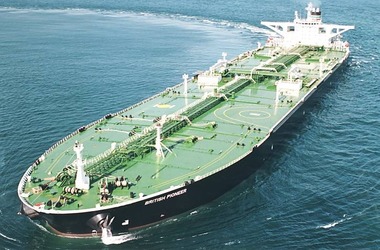 Tankers, as long as five football fields, and carrying crude oil worth $122 million per ship is quite common in petro-product business. Once it sails to a destination, bill of lading, the document proving ownership of a commodity, has to be verified to complete the transaction process. With the advent of blockchain technology, shipping companies are putting away with the time consuming, costly paperwork, which can be tampered.
According to Bloomberg, a consortium of oil producers, including BP Plc, Statoil ASA, and Royal Dutch Shell Plc, have joined hands with commodity traders Gunvr Group Ltd., Koch Supply & Trading, and Mercuria, and lenders ING Groep NV, Societe Generale SA, and ABN Amro Bank NV, to develop a blockchain technology based platform for physical trading of oil.
The platform was recently tested with a tanker of crude destined for China National Chemical Corp. The crude oil had changed hands thrice before reaching the final destination. Still, according to Mercuria, the verification was completed in 25 mins, instead of the routine three hours. The process also eliminated the risk of routine errors.
Alistair Cross, global head of operations Mercuria Energy Group Ltd stated "The way we do our title transfers and post trade execution is very heavy on paperwork. And the paperwork hasn't really evolved over the last couple of hundred years."
The greatest advantage of using Distributed Ledger Technology is that it cannot be tampered and the entire history of a deal can be reviewed at any point in time. While most oil traders use digital technology to record data on their own computers, blockchain technology forces a buyer and seller to use a common ledger. Therefore, it eliminates unnecessary documentation, while providing the much needed transparency and security. Since blockchain clearly discloses the custodian of an asset, it avoids future litigations.
However, Anthony van Vliet, ING Groep's global head of trade commodity finance, said
"Clearly, the jobs will be affected. If ultimately there are savings, it will mean you could do the same work with less people. It will allow traders and everyone within an energy firm or within a bank to spend more time on the work that really matters."