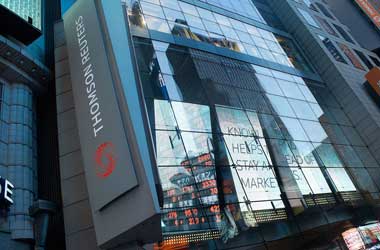 Thomson Reuters has entered into a partnership with cryptocurrency related data provider CryptoCompare. Under the partnership, traders using Reuters' flagship financial market monitoring platform Eikon will have access to price and other crucial data on 50 cryptocurrencies.
CryptoCompare will integrate market data pertaining to 50 cryptocurrencies with the world renowned general and financial news provider's financial platform.
The company has the technology to collect price and other related data from multiple "trusted" cryptocurrency exchanges, sort, aggregate, and forward it to the Reuters platform.
CryptoCompare will provide trade data, block explorer, order book data and social media data in a structured format. This will enable institutional investors to have a "reliable insight" of the cryptocurrencies, enabling them to predict the price with a "high degree of probability"
Sam Chadwick , Director of Strategy in Innovation and Blockchain at Thomson Reuters,expressed his opinion about the partnership as follows:
Despite the decline in the price of many of the leading cryptocurrencies during 2018, we continue to see increasing demand from our customers for pricing coverage of the major names. We have been engaged with CryptoCompare since their involvement in our blockchain hackathon in September 2016, and continue to be very impressed by their approach to coverage of these challenging markets. This partnership puts pricing data for this emerging market alongside other asset classes, giving our customers a more comprehensive tradingview in Eikon.
Commenting on the partnership, Charles Hayter, CEO and Founder of CryptoCompare, said
As the digital asset markets mature, we see a fast-growing demand from the institutional investor community for comprehensive, real-time and global market data, which can be trusted as the basis for investment decisions. We are excited to enter into this partnership with Thomson Reuters; we have always sought to provide transparency to this market and this partnership provides a great opportunity for the institutional investor community to access not only our data, but also to benefit from our experience and insight.
In March, Thomson Reuters started offering Bitcoin sentiment data feed. It is is based on data procured from over 400 news and social media sites, mostly dedicated to cryptocurrencies. In May 2018, the company launched real time price feed of cryptocurrencies. The price feed is accessible via Elektron Data Platform and through a customized API on Thomson Reuters Eikon, providing transaction data from multiple exchanges including BITPoint and bitFlyer.