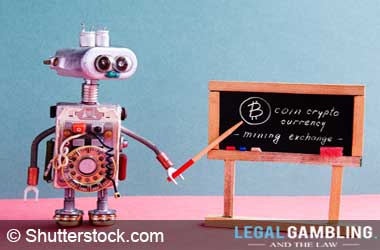 Business schools all over the world are scrambling to get into the blockchain and bitcoin industry. In the past, education on bitcoin was limited to online forums and chat rooms as bitcoin evangelists tried to educate more people into using the cryptocurrency. However, with its exponential increase of bitcoin's value in 2017 and its global popularity, business schools worldwide are taking a serious look at offering educational courses on bitcoin and blockchain courses.
There is now a market demand for professionals who are well versed with bitcoin and blockchain technology. Banks and other financial institutions are looking to hire people with the know-how of navigating the cryptocurrency and leveraging blockchain technology.
This demand has created a corresponding demand for bitcoin and blockchain related courses and certification, which has spurred business schools to take action accordingly.
There are a few business schools that have already incorporated a number of good courses covering blockchain and cryptocurrencies.
For example, The New York University Stern School of Business launched its course in 2014, which was close to the dawn of the cryptocurrency age. Taught by David Yermack, a professor of finance and business administration, it currently has 230 students. This is more than double the number of students the course had in 2017. The University of Amsterdam Business School has also added a cryptocurrency and blockchain course to its master in international finance.
CryptoCoinsNews
Cryptocurrency Industry Will Continue To Grow
Bitcoin's rise caused a lot of excitement for the cryptocurrency world, especially when it hit passed the $19,000 mark. The massive surge in bitcoin prices also impacted other cryptocurrencies and helped create a global market of cryptocurrency investors. The cryptocurrency industry is expected to continue to expand and grow in the coming years. Banks and financial institutions across the world are looking at incorporation blockchain technology and a number of them are also slowly embracing cryptocurrencies.
While the normal consumer may be interested in just the value of different cryptocurrency tokens, financial institutions are thinking bigger. They are very interested in the blockchain technology that underpins the entire bitcoin economy. The blockchain allows for a public ledger of all transactions to be maintained, while individual transactions can be done openly and quickly, much faster than the current technology allows. This can also be used in more than just finance as Ethereum showcased in its use of smart contracts.
In a statement, Jens Martin, programme director at the University of Amsterdam Business School said
The increase in value in the cryptos played a large part in the increase in public interest. However, we feel that the finance industry is very interested in the technology itself and the possibilities it offers. We see many applications not only from people with a banking background, but a more diverse group who are interested in applying these concepts to finance