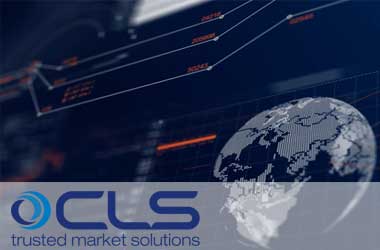 Forex settlement provider CLS has invested $5 million in R3 consortium, which is popular for its blockchain-inspired open source distributed ledger platform Corda, in return for a seat on the latter's Board of Directors.
CLS, which has over 60 members and settles transactions worth more than $5 trillion a day, will enable the Forex trade solutions provider to have access to Corda, the only enterprise-grade blockchain platform that removes costly friction in business transactions by enabling institutions to transact directly using smart contracts, while ensuring the highest levels of privacy and security.
The investment is a part of the fundraising program started by R3 a year back. The first two tranches were completed successfully and $107 million was raised from more than 40 fintech companies, including SBI Holdings Inc., Bank of America Corp., HSBC Holdings Plc., Temasek Holdings, and Intel Corp. Apart from CLS, OUE, a Singapore-based real-estate firm, and TIS, a Japanese IT service provider, also invested $5 million each in the third stage of the fund raising program.
Some of the prominent CLS settlement members include Citigroup and JPMorgan Chase. Indirectly, the company's products are being used by more than 24,000 clients of the settlement members. The advantages offered by blockchain technology continue to attract investments to the tune of 100s of millions of dollars.
R3's chief executive officer, David Rutter, said
"CLS is critically important to the functioning of one of the most important markets in the world. It is absolutely right that major infrastructure players like this look to technologies such as blockchain to continue making their products and services faster, easier, safer and more cost-effective for the end user."
Alan Marquard, chief strategy and development officer at CLS, said
"We look forward to working in collaboration with other members to explore how CLS can provide transformative blockchain-based solutions."
R3, which was launched in September 2015 with the backing of nine large investment banks, has presently over 80 financial institutions as its members.