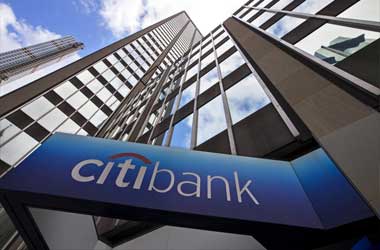 Citibank, the third largest bank in the US with assets worth $1.922 trillion, is planning to enter into consumer crypto products. The information was revealed in an elaborate report issued by Citigroup, the parent company of Citibank, in April sketching the future of the digital economy. The report titled "Bank of the Future: The ABCs of Digital Disruption in Finance," highlights that banks will require "senior leadership teams to be focused on digital transformation" in order to remain relevant in the fast changing business scenario.
The Cheddar report reports a Citi insider of saying "[….] has moved beyond thinking about crypto 'in an abstract way' to consider how it could package a consumer product."
It is a known fact that banks and other financial institutions are not on the same page regarding offering crypto related products to their customers. The volatility of Bitcoin, lack of regulatory clarity, money laundering and terrorist financing concerns are issues that keep away banks and other financial institutions from cryptocurrencies. Furthermore, banks are also skeptical that cryptocurrencies are out there to wipe them off permanently.
The Cheddar also reports that Citi's "Head of Consumer Crypto Asset Innovation" eliminated the title from her LinkedIn page. While banks are certainly working on several blockchain projects, they prefer not to disclose it. The banks are also interested in bringing out products that does not affect their present business model. Most banks also wish to retain legacy products and systems.
Banks are also unsure as to how stamp Bitcoin as bad asset, while their competitors are entering into the sector. Their attempts are ending in failure as US government organizations regularly come up with good opinion about the underlying technology. Last Wednesday, the US Treasury Department published a report stating that cryptocurrencies are "poised to impact innovation in financial services."
Notably, the 128-page report also mentions about the benefits of Ripple, while listing multiple use cases of smart contracts. The report also confirms that banks are at the risk of losing their dominance over financial sector as crypto adoption increases. Citi has not released any consumer crypto products so far. However, it has signed for IBM's trial blockchain project with Forex settlement provider CLS, which handled over $5 trillion worth transactions a day.