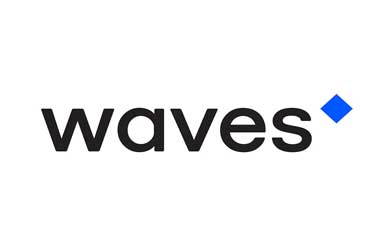 Waves (WAVES), a blockchain platform that facilitates users to create and issue their own cryptocurrencies, surged more than 10% in the past 24 hours, mainly driven by a report stating that Russian manufacturing giant Rostec is planning to use the blockchain platform to administer its data. The state-owned conglomerate, founded in 2007, had annual revenue of about $19 billion.
The notable subsidiaries of Rostec include AvtoVAZ, an automobile manufacturer that produces more than 400,000 vehicles per year, and Kamaz, a truck and engine producer. Rostec also owns a stake in Kalashnikov, the Russian firearms manufacturer.
$2 Million Starting Investment
The agreement signed between Rostec and VOSTOK, which refers to a launched version of the Waves platform, reveals that both parties will set aside $2 million to commence development of the manufacturing giant's data administration system.
By next month, a preliminary roadmap for Rostec's blockchain technology based database is anticipated to be published. The Waves platform will reportedly be used to standardize Rostec's data collection and analysis process.
Both civilian and military products manufactured by Rostec's subsidiaries will also be put on the blockchain platform, in addition to other operational data.
The existing database system of Rostec does not have the capability to standardize data drawn from multiple sources. As a result, the company has to spend considerable time and money to access and manage data related to the Russian company's operations.
The implementation of blockchain technology enables the company to secure sensitive military data in a much more effective manner. With this partnership, Rostec also aims to manage data that monitors urban city resources.
Rostec's spokesperson also conveyed that the country's prevailing automated system for power conservation and traffic flow administration will be shifted to a blockchain-based administration system.
Waves and VOSTOK CEO Sasha Ivanov explained the possible benefits from the partnership as follows:
"Working together with Rostec, which is the main provider and driver for projects in digital economy, will not only get us access to the wide range of corporate and government clients but will [also] give us a strong impulse for the further development."
The partnership announcement has been made soon after Waves announced that its smart contract deployment process on its mainnet has begun. At the time of writing this article WAVES token was trading at $2.43.