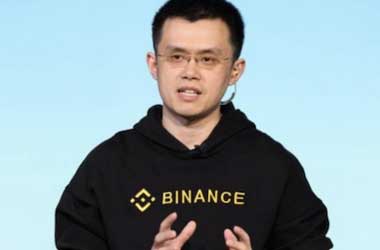 Binance is donating $1 million to the victims of flood and landslides that affected the western areas of Japan. Changpeng Zhao, the CEO of Binance, has also expressed his sympathy through a tweet today morning. The tweet also announced his company's decision to donate $1 million equivalent in BNB, BTC or JPY.
Zhao has also requested good hearts in the crypto industry to come forward and make a contribution to those who are in need. According to the Express report, torrential rains have caused total devastation leading to the death of at least 69 people in the western Japanese city of Kurashiki. More than 1,850 are believed to be stranded. Evacuation orders remained for about 2 million people and another 2.3 million were asked to evacuate, although rain had stopped and floodwaters retreated in certain areas.
Japan's government has set up an emergency management centre at the prime minister's office and nearly 54,000 rescuers from the police, military and fire departments have been sent to various places in southwestern and western Japan. Authorities have stated that it could be the worst weather disaster in decades. Zhao has stated that developers who are donating to the flood victims will be provided a waiver in listing fees. The CEO has also provided option to send anonymous donations. Rest can send donation to the Ether address provided in the tweet.

Our hearts go out to the victims in West Japan. @binance will begin with a $1,000,000 USD equivalent donation in either BNB, BTC, or JPY. We also ask our crypto partners to join us and help our friends in need.

— CZ (not giving crypto away) (@cz_binance) July 8, 2018
To make a donation through Binance, 1 (optional, skip to be anonymous) email us at [email protected]. 2. send ETH or ERC20 to 0xA73d9021f67931563fDfe3E8f66261086319a1FC. All outgoing tx from this address will be explained by Binance and used for charity purposes only.

— CZ (not giving crypto away) (@cz_binance) July 8, 2018