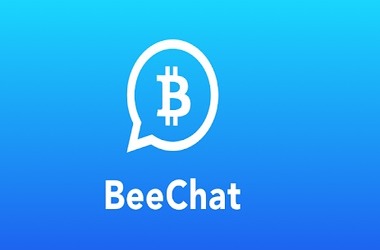 BeeChat, the first blockchain-based messenger app, has launched a Korean version of its service. China-based BeeChat is deployed on QTUM, a blockchain developed by a Singapore company. The application has already attracted more than 10 million customers since its launch in October. Using BeeChat, up to 30,000 users can chat in a single group. Notably, the app uses end-to-end encryption to protect privacy. Nicknamed 'Little WeChat', the app also facilitates audio messaging and video call interactions. Both Android and iOS version of the app is available.
BeeChat, which is available in 30 languages, also runs a media platform. The app offers an integrated digital wallet to store, receive, and send 12 popular cryptocurrencies in real-time to other app users. This means, project owners can run ICO campaigns and perform airdrops through the app. BeeChat also offers third-party developer tools, can track data, and facilitate other analytical operations.
Thousands of nodes across the globe act as the infrastructure backbone of the app. The blockchain-based app has the ability to map social relationships between users. Similar to CryptoKitties, digital collectibles offered on the Ethereum network, the BeeChat offers a game named CryptoPuppies. The game is intended to make people understand blockchain technology and Executable Distributed Code Contract (EDCC) – a programmable object on the blockchain.
It also has a blockchain-based gaming platform "CryptoPuppies," which is an interactive game where users can collect, adopt, breed and trade virtual puppies over a blockchain network via smart contracts. Part of CryptoPuppies' aim is to help new users familiarize with the workings of blockchain and smart contract transactions. The platform will be officially launched in Seoul on June 30.