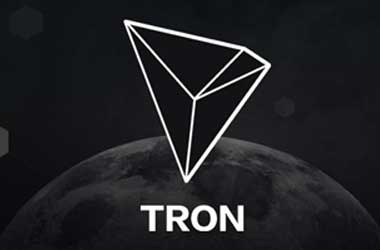 Tron (TRX) which launched its mainnet on May 31 has entered into an agreement with Shift Markets to bring TRX token to Forex markets. The currency market is the largest financial market in the world with a daily trading volume of over $5 trillion (including derivatives).
Following the agreement, TRX is offered by nine Forex brokers in nine countries. In the next few weeks, a UK regulated exchange would start offering TRX. Additionally, JM Financial, a regulated currency broker in India will start offering TRX next week. More details on the list of Forex brokers will be revealed in the coming weeks.
Tron has announced a number of initiatives to encourage adoption of its blockchain network in the past week. The TRX token will start trading in Max exchange of Taiwan from June 6 onwards. Likewise, IndoDax, Indonesia's largest exchange will be offering TRX/IDR pair from June 4. The Tron Foundation is also planning to conduct a competition with TRX tokens as reward through airdrop. The details are yet to be revealed.
Finally, the much anticipated event, which is the Super Representative election, is scheduled on June 26.
Shift Market offers turn-key solutions to start a cryptocurrency exchange or brokerage. Furthermore, it offers a world class trading experience as well as back-end solutions. The clean platform layout makes it easy to operate even for first-time users. Users can even deposit Bitcoin using wallet address or by scanning a QR code.
TRON Foundation Announces Partnership with Shift Marketshttps://t.co/JZ31qmGgDh#Crypto #TRON #TRX

— Shift Markets (@shiftmarkets) June 4, 2018
Commenting on the partnership, Ian McAfee, CEO of Shift Markets, said
"We are excited to bridge the gap between the FX and crypto markets with a popular and exciting project like TRON. The demand from FX has been enormous, and we anticipate more and more crossover between the two markets."
Justin Sun, TRON's Founder, said,
"TRON's partnership with Shift Markets marks a major expansion in the availability of TRX and fiat trading. We are proud to play a prominent role in joining cryptocurrency and FX markets across the globe."
About Shift Markets
Established in 2009, Shift's team of professionals services a global base of clients from its New York City headquarters.
Founded in 2009, the New York-head quartered Shift provides a brokerage package that includes liquidity, trading technology, compliance, risk management, and sales and marketing. Shift's clients include start-up, established, and middle market currency, cryptocurrency, and CFD brokerages.