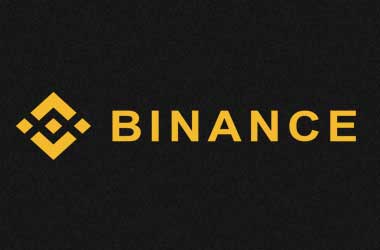 Binance, the world's largest cryptocurrency exchange by traded volume, has announced its plan to shift its headquarters to Malta, following an official warning from Japan's Financial Services Authority for operating without a license.
The decision to open an office in Malta was announced by Binance' CEO Zhao Changpeng in an interview with Bloomberg. The company, founded in Hong Kong, is on the verge of securing a deal with domestic banks to ensure smooth transactions. However, no time frame for Malta launch was provided.
Zhao said "We are very confident we can announce a banking partnership there soon. Malta is very progressive when it comes to crypto and fintech."
Binance has been struggling to find a permanent base due to regulators crack down on cryptocurrencies across the world. After Chinese regulators started cracking down on cryptocurrencies, Binance shifted to Japan. The company was trying to get a license from the regulators to operate there. However, the exchange only received a warning from the regulators, instead of an approval. Initially, Binance' CEO downplayed Nikkei's reports about the warning letter. Zhao later confirmed the development through Twitter.
We received a simple letter from JFSA about an hour ago. Our lawyers called JFSA immediately, and will find a solution. Protecting user interests is our top priority.

— CZ (not giving crypto away) (@cz_binance) March 23, 2018
Malta's Prime Minister Joseph Muscat has welcomed the decision through a tweet.

Welcome to #Malta 🇲🇹 @binance. We aim to be the global trailblazers in the regulation of blockchain-based businesses and the jurisdiction of quality and choice for world class fintech companies -JM @SilvioSchembri https://t.co/3qtAQjOpuQ

— Joseph Muscat (@JosephMuscat_JM) March 23, 2018
Zhao thanked the government of Malta for its positive approach towards cryptocurrencies.
Honored, sir! Part of my original quote to Bloomberg that was left out of the article. "Malta is very progressive when it comes to crypto and fintech. We think it is a good place for other crypto businesses to look into as well." https://t.co/cBZJnEgUGk

— CZ (not giving crypto away) (@cz_binance) March 23, 2018
Zhao disclosed that he is still negotiating with authorities in Hong Kong, but has not reached any kind of agreement. In addition to the six other crypto currency exchanges, Binance also received a warning letter from the city's Securities and Futures Commission. According to the law of Hong Kong, digital assets are considered as securities.
While China, India, US and a few more countries are showing hostility towards cryptocurrencies, Malta is using the chance to attract investments and make itself a hub for digital assets. The government plans to certify and regulate blockchain-based businesses through the Malta Digital Innovation Authority. The organization will also establish the framework to oversee initial coin offerings.
Zhao revealed that he had been invited by the Maltese government to review an upcoming bill, which encourages investments in blockchain technology related business. Binance, whose trading volume is roughly $1.70 billion per day, is also planning to establish a decentralized exchange in the months ahead.