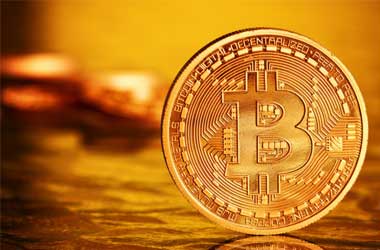 After declining for two consecutive days, the crypto market started recovering yesterday evening. Bitcoin, which fell to a low of about $9,500 yesterday, has already gained nearly $2,000 to trade near $11,500. Likewise, Ethereum and Ripple, the next two major crypto currencies, has gained almost 40% from the yesterday's low to trade at $1,000 and $1.37, respectively. So, it was yet another chance to make tons of money in a short span of time.
Fundamentally, nothing has changed in the past 24hrs. South Korea's plan to ban crypto currency trading stands as it is. Similarly, China continues to do all it can to end crypto trading and mining. Still, the market has bounced back quickly.
Statistics indicate that it is how Bitcoin has been behaving on charts during the past three years. In 2015, Bitcoin recorded its yearly low on January 15. In 2016 the low was recorded on January 16. Last year, the crypto currency recorded its lowest rate on January 12. Therefore, a majority of traders considers it as an opportunity to enter at the best possible price of the year.
If South Korea passes a bill banning crypto currency trading, then it would have a negative impact only for a short period of time. As crypto currencies are decentralized, it won't take much of a time for exchanges to move elsewhere, maybe to Belarus, Russia or even Japan. Since crypto currencies can be exchanged peer-to-peer, it would be incredibly difficult for a government to stop transactions completely. It may be illegal, but will certainly continue. It can be compared to how businesses tried in vain to get rid of BitTorrent.
The steep decline can be explained as an act of speculators, who would have sold to make some quick money, and beginners with little knowledge about the manner in which the cryptos function. Even if a few hundred nodes go out of business due to a blanket ban, still, the block chain network can function. Thus, considering the inherent strength of decentralized networks, crypto currencies will prevail. That is one of the reasons for the strong rebound, which we are seeing today.
The crypto currency market is in a nascent stage and volatility cannot be avoided. Ironically, the words of legendary investor Warren Buffett, a big critic of Bitcoin, suits the scenario perfectly. Buffett had said
"Unless you can watch your stock holding decline by 50% without becoming panic-stricken, you should not be in the stock market."
A recent article about Bitcoin on CNBC says
"Many people think that bitcoin is a bubble, and that's predicted on the concept that bitcoin has no value. But there's reason to believe that that just isn't true. By definition, bitcoin is scarce. And the cryptocurrency may have utility as a superior way to store and exchange wealth."