5 Tips To Help You Choose A Reliable & Safe Forex Broker In 2020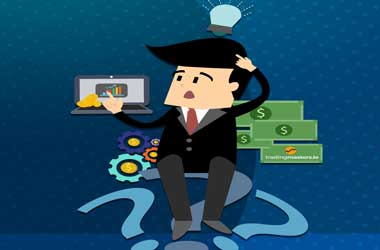 The global forex industry continues to grow at a rapid rate as forex brokers from around the world continue to increase. These forex brokers invest heavily into their marketing and advertising campaigns as they go after new customers and focus on increasing their market share.
New forex investors can often be overwhelmed when it comes to choosing a forex broker. The one thing that you should not do when it comes to choosing a forex broker, is carry out a simple Google search and choose the first forex broker link that shows up. This is because there are many shady forex operators who advertise their services and dupe new customers.
We give you five tips that will help you choose a reliable and safe forex broker in 2020.
#1 Find A Licensed Broker
While this seems very obvious, many new investors ignore this fact and are willing to take the risk of doing business with an unlicensed forex broker because their terms and conditions might be a lot more appealing. However it will be difficult for investors to get their money back if they get into a dispute with an unlicensed operator. The right thing to do is to check if the forex broker is regulated by the financial regulator in your country.
#2 Broker Solvency
The forex market has hundreds of new brokers who all offer lucrative bonus offers and promotions to get new customers. It is always safer to find a broker who has a strong financial standing as it gives you the assurance that your money is safe. If you decide to go with a broker who has little to no financial standing, it might be difficult for you to recoup your money in case the broker winds up their operation.
#3 Don't Be Fooled By Bonus Offers
Many forex brokers tend to offer lucrative sign-up or welcome bonuses to attract new customers and get them to create an account. While these bonus offers are definitely appealing, don't be swayed by them. It is more important to find a reliable and licensed provider to protect your money in the long run than setting on a lucrative promotion for the short term.
#4 Different Accounts
Find a forex broker who gives you the option of opening different accounts. Most of the reputed brokers have standard, mini and premium accounts. Each of these accounts comes with different options and you can choose one that suits you best.
#5 Demo Account
Always choose a forex broker that gives you the option to create and trade with a free demo account. This will help you get familiar with forex trading and prepare you to take the step into real money trading.