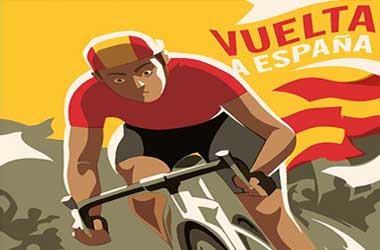 The Vuelta a España is one of the biggest cycling events of the year, and always attracts a very strong field to compete. This year is no different, with the third and final Grand Tour of the year attracting previous winners, other big winners from 2021 and more, in what looks to be a competitive field.
Primož Roglič is no doubt going to attract a lot of attention here, as he bids for his third title in a row in this race. However, he is a marked man, just as we saw in the Tour de France, which makes it even tougher for the Slovenian to get ahead and win.
The tour sets off on August 14 from Burgos, and all eyes will be on the general classification battle.
Racing will take place in Spain and come to an end on September 5, where the winner will officially be decided.
This is the 76th edition of the race and promises to be special.
Sports Betting Sites To Bet On Vuelta a España 2021
What Happened Last Year?
The 2020 Vuelta a Espana took place in October and November, due to changes to the cycling calendar after the Covid-19 pandemic.
The UCI ensured that a top-quality field would still take part in the race by spacing out the big events, so although the Vuelta was in a different month, the field was still much of the same.
Primož Roglič came into the 2020 event as the defending champion, after winning this event back in 2019 and he made it back to back successes with another win.
Roglič took both the general classification and the points classification, eventually recording a win of 24 seconds over Richard Carapaz, who was behind in second place. From start to finish, Roglič and Carapaz were the only two riders to wear the red jersey, signalling they were ahead in the general classification battle.
GCN Racing
Cyclists To Watch Out For
* Odds have been provided by William Hill and are accurate as of 11/08/2021
Here is a look at some of the main contenders for the Vuelta a España crown.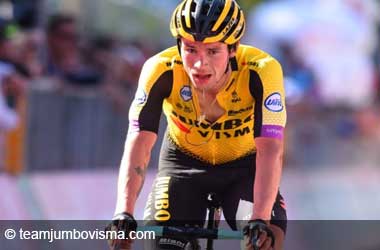 Primož Roglič
It is no surprise to see Roglič as the favourite for this event with the bookmakers, given his form this season has been solid, and he clearly loves it here, as we have seen when he's won the last two editions.
Roglič loves a battle and to take people on in the mountains, and that is exactly why he excels here, so look for him to do the same again and show his ability when the racing is at its toughest.
Odds to win: -110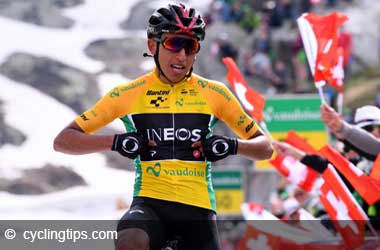 Egan Bernal
Ineos Grenadiers come into this event with an incredibly strong team, and options regarding who they want to ride for. The first man to be given a chance to win is surely going to be Egan Bernal. He showed his ability when taking the 2021 Giro d'Italia title earlier this year, and if he arrives in the same form, he can certainly challenge Roglič.
The 24-year-old Colombian also has a Tour de France win under his belt from 2019, and cannot be underestimated here, especially if his team puts everything into riding for him.
Odds to win: +400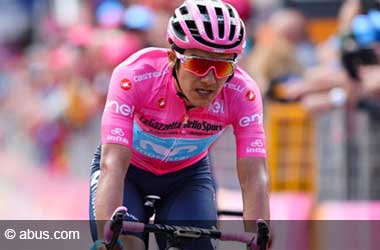 Richard Carapaz
If you want to follow a rider that has shown great recent form then Richard Carapaz is likely to be the one for you. He comes here on the back of a gold medal in the Tokyo 2020 Road Race event, just a couple of weeks ago.
That comes on the back of a great third-placed finish in the Tour de France, and when you combine that with a previous Grand Tour win, in the 2019 Giro d'Italia, there is a lot to like about his chances.
He's with Ineos like Bernal, so team tactics will be important, but there is no doubt that Carapaz can go close here.
Odds to win: +700
Dark Horse – Adam Yeats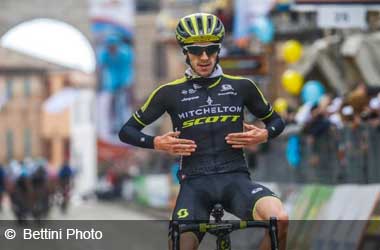 The final of the main contenders to mention is Adam Yeats. He's also in Team Ineos and may have to start brilliantly here for his team to give him some true backing. Should anything happen to the teammates we've mentioned above, the chances of Yeats winning would certainly increase.
Should that strong start happen, or something bad happens to Bernal or Carapaz, look out for Yeats to become a big player in this race.
Odds to win: +800
Selected Odds
Here are selected odds for some of the other names to watch at the 2021 Vuelta a Espana.
Mikel Landa (+1400)
Hugh Carthy (+1600)
Miguel Angel Lopez (+2000)
Enric Mas (+2500)
Our Pick
Primož Roglič has shown he knows what it takes to win this race and is coming here looking to take home his third title in a row. He should go close, but the cycling bookmakers have certainly not taken any chances with him, and his odds are very skinny.
For those wanting a bigger priced rider to follow, Richard Carapaz is our selection, he provides great value and comes here on the back of some great recent form. Not only did he ride brilliantly in the Tour de France, but since then he's taken home a gold medal from the Tokyo Olympics after winning the Road Race.
With that behind him, Carapaz can come here and express his ability once again, and really push hard to try and win the Vuelta a Espana, something that would cap off a fantastic year for the rider from Ecuador.
Adam Yates may find himself supporting others if he doesn't start too well but should anything happen to the big two Team Ineos riders then he will be catapulted into a position where everyone will be helping him to win.