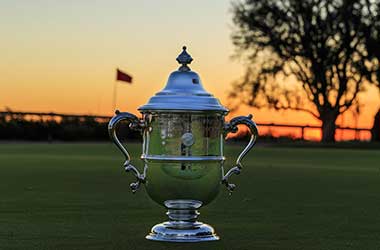 The 2023 U.S Women's Open run by the United States Golf Association (USGA) is set to take place from July 6 to 9 at the Pebble Beach Golf Links in Pebble Beach, California. The 2023 U.S Women's Open is one of the 15 national golf championships that is run by the USGA and one of the 5 Major Championships.
A total of $10 million in prize money will be up for grabs and all of the top women golfers from around the world and the United States will take part to see who will become the 2023 U.S Women's Open Champion!
The last time an American golfer won the U.S Women's Open was back in 2016 when Brittany Lang went on to win the tournament. Since then, international golfers have won the U.S Women's Open with Aussie Minjee Lee winning the Championship in 2022.
Will an American golfer break the jinx and win the 2023 U.S Women's Open or will the tournament once again be one by a foreign player? Our betting experts take a look at the betting odds for some of the key players and dark hoses and share their predictions below!
Best Sports Sites To Bet On The U.S. Women's Open 2023
If you are looking to bet on the 2023 U.S Women's Open, you should register at any one of our featured betting sites below.
What Happened Last Year
The 2022 U.S Women's Open took place at the Pine Needles Lodge and Golf Club and a total of $10 million in prize money was up for grabs. The defending champion was Yuka Saso from the Philippines but she could not replicate her performance in 2022.
The tournament was eventually won by Australian golfer Minjee Lee who took on American Mina Harigae in the final and ended up winning with a 271 score. Her margin of victory was 4 strokes over the American Harigae and she went on to collect $1.8 million for her first place finish.
The Odds
We have had a different winner at the U.S Women's Open every year for the last two decades as it's been very difficult for a defending champion to string back to back wins. Minjee Lee would love to defy history and become the first golfer in a long time to win consecutive U.S Women's Open championships but will she be able to defy the odds.
We take a look below at some of the key players who have a strong chance of becoming the 2023 U.S Women's Open Champion!
* Odds have been provided by BetOnline and are accurate as of 03/07/2023
The Favourites
Here are some of the main contenders for the 2023 U.S Women's Open
Nelly Korda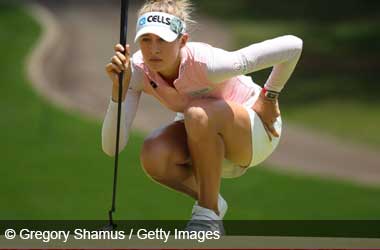 Nelly Korda is ranked number 2 in the world and will be looking to win the 2023 Women's U.S Open and go to the top of the leaderboard. The 24 year hasn't had a good run at the U.S Open Championships in the past with her best performance being a T8 finish last year.
We expect Nelly to do a lot better this year as she has grown tremendously in the last 12 months. She decided to skip the ShopRite LPGA Classic in June due to back pain but is expected to be fully fit and ready to play at the U.S Women's Open.
Odds to win: +1800
Jin Young Ko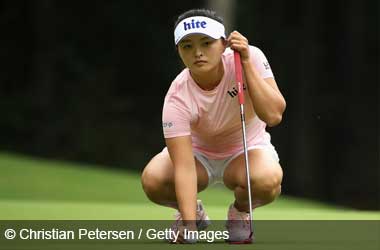 Korean Jin Young Ko continues to hold on to the world number one ranking (3/7/2023) and will be one of the favorites at the 2023 U.S Women's Open. She's not had a great run in 2023 so far based on her high standards as she would have liked to have done a lot better.
Ko's best accomplishments in the last few months have been winning the HSBC Women's World Championship in March and the Cognizant Founders Cup in May. Even though her form is patchy in 2023, she will continue to be a betting favorite as she has the ability to bounce back and show that she is as talented as they come!
Odds to win: +1400
Brooke Henderson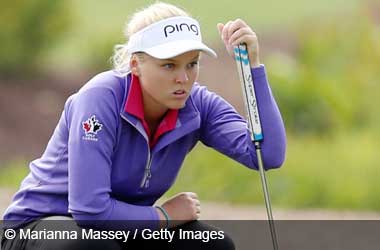 Canadian golfer Brooke Henderson won the Hilton Grand Vacations Tournament of Champions in 2023 to pick her up 13th win on the LPGA tour.
That win was back in Jan 2023 and since then she hasn't had the results she would have wished for.
Henderson will feel a lot more comfortable at the U.S Open Championships where she will be a threat as her experience and confidence should help her to have a good showing.
Odds to win: +3300
Dark Horse: Ruoning Yin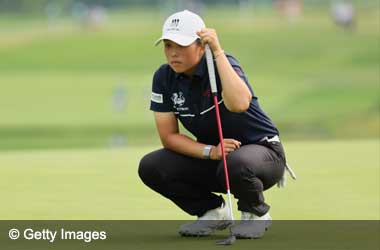 The 20 year old Chinese golfer got a lot of attention after she won the 2023 Women's PGA Championship. She's been in hot form in 2023 also winning the 2023 DIO Implant LA Open and in doing so became the 2nd Chinese golfer to win an LPGA Championship.
Yin showed at her recent PGA Championship win that she does well under pressure and is getting better with every tournament she plays. She will take a lot of confidence from her PGA Championship win and will be a big threat at the 2023 U.S Women's Open.
Odds to win: +3000
Our Prediction
If you go purely on the latest golf betting odds and rankings, then the two favorites to win the 2023 U.S Women's Open are going to be Jin Young Ko and Nelly Korda. However, if you go by history and past results at the U.S. Open, you know that anything can happen and the likelihood of a surprise player winning the Championship is very much on the cards.
If you want to play it safe, pick Ko or Korda. However, if you want to take a risk then go ahead and back either Henderson or Ruoning Yin!