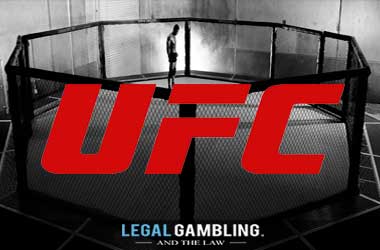 The UFC has a growing fan base in Asia but the promotion hosts only one event in the Asian continent each year.
The UFC is set to return to Singapore on October 26 and MMA fans from all over Asia will make their way to the Singapore Indoor Stadium in Kallang for a great evening of fights.
Best Sports Sites To Bet On Ben Askren vs. Damian Maia
UFC
Main Event Breakdown
* Odds have been provided by BetOnline and are accurate of 25 October 2019
Ben Askren: -170
Damian Maia: +145
This UFC fight night card is not as impressive as some of the other fight cards that get staged in America. For one, the UFC generally tends to have around 12 to 13 fights on the card but the 2019 Singapore fight card will have just 8 fights. There are not many big name fighters on the cards which will be disappointing to fans who will be flying in from the Philippines, India, Malaysia and Thailand.
The highlight of the card will be the Main Event between legendary BJJ fighter Damian Maia and Ben Askren while the co-main event will see Michael Johnson take on Stevie Ray.
Ben Askren is the favourite in the Main Event with odds of (-170) compared to Maia's (+145). Askren has a huge fan following in Asia as he used to fight for the number one Asian promotion ONE Championship and is there former Welterweight champion. Askren suffered his first MMA loss during his last fight against Jorge Masvidal after being brutally knocked out in 5 seconds.
Askren is one of the best wrestlers in MMA and he will look to take the fight to the ground and Damian Maia will not mind this because he has a fantastic submission game. If the fight goes the distance, Askren should be able to win by decision.
Preview Of Other Main Event
Michael Johnson: -260
Stevie Ray: +220
Stevie Ray (+220) is as tough as they come but does not have the KO power that Michael Johnson possesses. Johnson (-260) will be looking to finish the fight and should be able to do so in the first or second round, provided he can keep the fight from going to the ground.
Heavyweight Fight To Watch Out For
There are not a lot of exciting fights on this card but one that should get the fans excited is Cyril Gane (-350) taking on Don'Tale Mayes (+285).
Gane is a training partner of UFC Heavyweight superstar Francis Ngannou who made an impressive debut in the UFC in August. He has the ability to finish the fight with one punch or take it to the ground and submit his opponent as he did in his first fight against Pessoa.