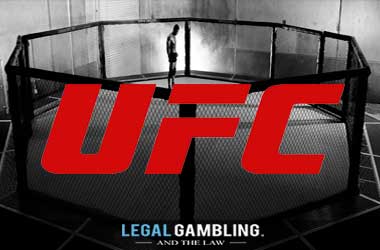 UFC 259 is packed full of exciting matchups and betting opportunities. This event also features three title fights on the main card.
For the main event, you have a chance to see a light heavyweight showdown between Jan Blachowicz and Israel Adesanya.
In the co-main event, this will be a battle for a women's featherweight title between Amanda Nunes and Megan Anderson.
This should be a great event to not only watch, but also bet on. Let's take a look at some of the key events for UFC 259:
Best Sports Sites To Bet On UFC 259
AXIOM COMBAT
Main Event Breakdown
* Odds have been provided by BetOnline and are accurate of March 01, 2021
Jan Blachowicz (27-8-0)
Odds to win: +205
Blachowicz is the current light heavyweight champion with four victories in a row. He has compiled a handful of wins, with eight by knockout, nine by submission, and 10 by decision.
When Jon Jones vacated the light heavyweight title for a shot at heavyweight, Blachowicz stepped in with a victory against Dominick Reyes to claim the belt. This will be his first attempt at defending the belt against someone who is not even from the same division.
Blachowicz has Muay Thai standup that shows he is a strong technical striker that has power in both his punches and kicks. Oftentimes he is overlooked as a wrestler but he has the wins to prove it.
Israel Adesanya (20-0-0)
Odds to win: -240
Adesanya is the middleweight champion who last fought at UFC 253 against Paulo Costa and wants to spice things up as he steps into a different weight class to claim another belt. With a 20-0 streak and belt from the middleweight division, he is opting for a new challenge.
His fighting resume displays 15 wins by knockout and five by decision. Adesanya is also a former professional kickboxer with an impressive record of 75-5 on various promotions.
He is an extremely precise striker that has excellent movement. Not only that but he is surprisingly powerful for his lean build but will not be bulking up for this fight.
Prediction: Adesanya wins
Fans will be excited at this opportunity. This could definitely be the fight of the night.
Preview Of Other Main Event
Amanda Nunes (20-4-0): -1200
Megan Anderson (11-4-0): +800
Nunes has been dominant as the women's featherweight champion. This has been a few years worth of an 11 fight winning streak going back several years since 2015.
Her resume keeps getting better, but for now she has 13 wins by knockout, three by submission, and four by decision. She has very solid striking and grappling to counter each fighter she faces.
Nunes also has a high takedown defense that allows her to withstand aggressive ground opponents if she is not in the mood to play. Either way, she is usually the one taking down her opponents with the amount of aggressive takedowns each battle.
Megan Anderson is currently on a two fight winning streak and is aiming to make history. With a win against Nunes, she would arguably create one of the best upsets in all of UFC or even MMA combined.
She has been able to add wins to her resume of six by knockout, three by submission, and two by submission. She has a solid striking and grappling accuracy, but her weaknesses lie in her ability to defend against takedowns or be active when striking.
She will have a tough time if she cannot hold off an aggressive grappler like Nunes. She has some submissions under her belt, but that would be one of a kind to do it against one of the greats.
Prediction: Nunes wins
She is too powerful in every category possible. Whether it is a submission or knockout, Nunes will get it done.