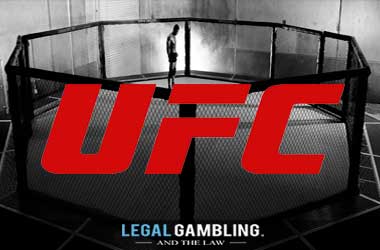 UFC 257 will showcase the return of Conor McGregor as he takes on Dustin Poirier for a rematch.
These two fought the first time back in UFC 178 in 2014, where McGregor was victorious.
There are other main card matchups to watch out for as well for your betting opportunities.
The co-main is composed of Dan Hooker and Michael Chandler, which should be another excellent fight.
Best Sports Sites To Bet On UFC 257
AXIOM FILMS
Main Event Breakdown
* Odds have been provided by BetOnline and are accurate of January 19, 2021
Dustin Poirier (26-6-0)
Odds to win: +250
Dustin "The Diamond" Poirier (26-6-0) has looked impressive lately, boasting a 6-1 record and a no-contest with his last eight bouts. This timeframe includes wins against high ranking fighters like Max Holloway, Anthony Pettis, Eddie Alvarez and an explosive Justin Gaethje.
Just recently, Poirier took care of sixth ranked lightweight Dan Hooker by decision. This matchup turned into an all out war that even earned Fight of the Night honors.
This propelled Poirier to the winning column again after a tough loss against Khabib Nurmagomedov in a title fight. Poirier's characteristics show that he is a very strong all around fighter, with the ability to deliver outstanding boxing along with solid grappling.
Conor McGregor (22-4-0)
Odds to win: -300
McGregor has put together an impressive resume of 22-4, composing mostly 19 knockouts in his time. However, he only has stepped foot in the octagon twice in the last four years with a variety of different reasons across the board.
"Notorious" is returning after his first round knockout performance against Donald Cerrone last January. He appeared to be in terrific shape then and arguably looks even better before he enters UFC 257.
McGregor who is wanted by Pacquiao is undoubtedly an excellent striker who attacks in multiple ways to overwhelm his opponents. He also possesses solid pressure and controls fights with his explosive power.
Prediction: McGregor wins
McGregor, although the odds are a little high, should be able to win this matchup. He is one of the best strikers from the division we have seen and Poirier will also put up one heck of a fight. This will deserve fight of the night honors.
Preview Of Other Main Event
Dan Hooker (20-9-0): -128
Michael Chandler (21-5-0*): +108
* Record is from his time in the Bellator
Dan "The Hangman" Hooker enters this matchup fresh off the decision loss mentioned above to Dustin Poirier. Even though he might have lost that fight, it showed fans a lot about who Hooker is and what the man is capable of. Who else could deliver 155 significant strikes on Poirier?
Hooker has gone 7-2 with his recent nine fights and includes wins over top 10 ranking lightweights in Paul Felder and Al Iaquinta. He also has a stoppage win against current second ranked welterweight Gilbert Burns.
Michael Chandler enters the UFC octagon for the first time here. His last battle was a TKO victory over Benson Henderson in Bellator 243 last August.
Chandler was a three time lightweight champion in that promotion and went 9-2 dating back to 2015. In his time there, his best victories were arguably against Henderson two separate times and Patricky Freire.
Chandler can credit his All-American wrestling techniques at Missouri and he has transformed this into a superb ground game. Most notably, he likes to have vicious ground-and-pound in addition to his submission skills.
Prediction: Hooker wins
Hooker arguably has faced a lot tougher competition and no doub deserves the credit. Chandler is a very solid fighter, but Bellator does not ring the same way the UFC does to the quality of fighters.