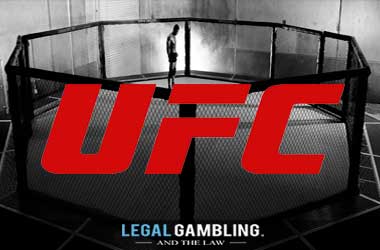 Khabib Nurmagomedov will return to the Octagon on Saturday for the UFC 254 main event fight against Justin Gaethje at the Flash Forum on Yas Island in Abu Dhabi, UAE.
The UFC lightweight championship fight will be the 12th fight of the night and arguably the most anticipated fight of the year.
The UFC lightweight championship unification bout between the reigning champion Nurmagomedov and the interim champion Gaethje was initially linked with the UFC 253.
Unfortunately, the date did not materialize and moved the bout to five weeks later.
In September, UFC also announced the former three-time Bellator lightweight world champion Michael Chandler will also travel to the United Arab Emirates as a backup and potential replacement for this fight.
Other than the UFC lightweight championship fight, UFC 254 will also serve us with a long-awaited bout between Jared Cannonier and the former UFC middleweight champion Robert Whittaker, who were supposed to meet in the arena in March at UFC 248, but Whittaker pulled out due to personal reasons.
Best Sports Sites To Bet On UFC 254
AXIOM FILMS
Main Event Breakdown
* Odds have been provided by BetOnline and are accurate of 23rd October 2020
Even though UFC 254 features a very exciting and fairly long fight card, all the spotlight will be on the main event, where Gaethje will try to hand Nurmagomedov the first loss in his professional career. It remains to be seen whether the American mixed martial artist can achieve that feat, but we can be sure we are in for one of the best fights of 2020.
Khabib Nurmagomedov (28-0-0)
Odds to win: 1.30 (-330)
By now, it's fair to say that "The Eagle" Nurmagomedov is one of the greatest pound-for-pound fighters in UFC history, and there are not many arguments to be made against that. The 32-year-old Dagestani fighter has yet to lose a single fight in his professional MMA career and also holds a perfect 12-0 record at the UFC level.
Much of Nurmagomedov's success can be attributed to his strong striking, but most of all, his wrestling. The current reigning UFC Lightweight Champion is widely regarded as one of the most efficient fighters in the world once the fight comes down to the mat.
Despite Nurmagomedov's immaculate success, which includes his commanding win against Conor McGregor in 2018, Nurmagomedov has not appeared in the Octagon for well over a year – ever since he subdued Dustin Poirier in September 2019 at UFC 242.
Since then, Nurmagomedov had to deal with both the subpar preparations due to the COVID-19 pandemic and the death of his father and coach Abdulmanap Nurmagomedov, who lost his battle with the deadly virus in July.
Justin Gaethje (22-2-0)
Odds to win: 3.70 (+270)
It's not shocking to see Gaethje priced as an underdog for this fight, but that's nothing new for the American fighter. He was listed as the underdog in his fight with Tony Ferguson, who he upset to claim the interim championship title in May.
If there is something that sets Gaethje apart from other fighters is his incredible power. He has a 22-2 career record, which includes 19 knockouts, while each of his last 11 fights ended in either TKO or KO.
Justin Gaethje's power, however, is not the only tool in his arsenal. The 31-year-old also has great footwork, is an exceptional boxer and is very efficient in using his leg kicks to set himself up for success. Unlike Nurmagomedov, Gaethje prefers to keep the fight off the map. However, as an NCAA Division I All-American wrestler at Northern Colorado, it's fair to say he is more than capable of holding his own even on the ground.
Preview Of The Main Event
The Khabib vs. Gaethje bout will be a clash of two vastly different styles, which allows each fighter to have a clear path to victory. While Gaethje will prefer fighting standing up and slowly chop down Khabib with his kicks, the latter will look to finish the fight on the ground since his standup is not as solid as that of Gaethje.
It's worth noting that Gaethje is known for having a strong takedown defense; however, it remains to be seen if that will be effective against Khabib, who is averaging 5.09 takedowns per 15 minutes.
Even though Gaethje has the tools to keep this match interesting, it's very difficult to side against Khabib solely due to his incredible strength on the ground. While it's true that Gaethje has a wrestling background, we have to note that Khabib has previously defeated Abel Trujillo, who was a four-time NAIA All-American at William Penn University, as well as Kamal Shalorus, who represented Great Britain at the Olympics and made it into the qualifying round.
Nevertheless, we don't expect to see a fast fight. Neither of the two fighters is very aggressive, and since they have opposite paths to victory, it's fair to assume they will take the fight slow instead of making any risky moves.
With that in mind, it's likely this fight can go into four or even five rounds, so there is a solid betting opportunity with over 3.5 rounds.
Preview Of Other Main Event
This should be one of those fights that shows both athletes with a chip on their shoulder. Whittaker is coming off his title loss to Isreal Adesanya. Cannonier had a few doubters when it came to moving to the 185lbs class. That seems to be a great move for him. The last three fights he has been in; he's won easily. The Killa Gorilla is fighting about as well as he ever has been. Here is a look at key tidbits on both fighters.
Robert Whittaker (21-5): +100
Jared Cannonier (13-4): -110
Robert Whittaker is 21-5 in his career in the MMA. Whittaker is one of the toughest strikers in the game. He has a great ability to break down the lead leg with his ability to land stabbing side kicks. He is also impressive when he explodes forward. He will look to make this as technical a kickboxing fight as he can. Whittaker will mix in leg picks, along with linear licks to the legs and jabs.
Cannonier does a really good job against opponents who try to get it into a wrestling match. Whittaker will want to make sure that's not happening here. Jared Cannonier is 13-4 in his career, with his biggest win coming Jack Hermansson in UFC Fight Night 160. Cannonier is one of the best athletes in the game. He will want to keep the pressure high all fight long if he wants to stay in business.
This fight is as close as possible; but for our money, taking the slight underdog in Whittaker at +100 seems the right move. Getting him at even money seems great value.