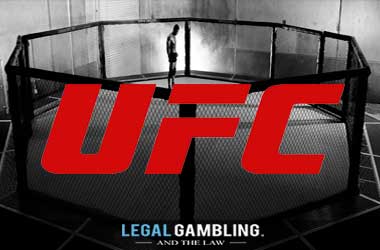 The drama continues in the UFC world. Khabib and Ferguson once again will not happen despite Dana White wishing it wasn't so.
Travel restrictions and other precautions have cancelled the fight for the fourth time. Khabib is currently in Russia, where travel is not allowed out of the country. Dana White tried to move the fight card to Abu Dhabi and include Khabib, he mentioned he was not going to fight and stay quarantined like the rest of the world.
They were originally supposed to fight in 2015; but a rib injury sidelined Khabib. Then – the two were slated to fight in April of 2016 – this time Ferguson got out of the fight with fluid in his lungs. Then, in January of 2017 – a third time – these two guys were slated to fight. But, an injury to Khabib for "weight management issues" puts that to rest.
Then in January of 2018 – the fourth match is scheduled…… This time, Ferguson requires surgery on his lateral collateral ligament.
Finally, to finish the drama of what has gone on with UFC 249 – when talks of Khabib not fighting in this event started, Connor McGregor's name was brought up. Fox Sports posted McGregor's name as a headliner, which was quickly shot down by the McGregor camp.
Best Sports Sites To Bet On UFC 249
UFC 249 has had a rollercoaster of ups and downs and whether or not the event would happen at all. Originally, the main event was a showdown consisting of undefeated Khabib Nurmagomedov and Tony Ferguson.
Due to the coronavirus fears and shutdowns across the country, Khabib was forced to return home in isolation. This led to an opening for the main event for Justin Gaethje as well as a secret location, which to Dana White, chose to not make public at the time. More drama unfolded when the the match was scheduled for April 18th was postponed again due to "interventions" from various sources.
UFC – Ultimate Fighting Championship
Main Event Breakdown
* Odds have been provided by Bovada and are accurate of 04 May 2020
Tony Ferguson (26-3-0)
Odds to win: -180
Tony Ferguson is the current number one ranked fighter, behind champion Nurmagomedov, in the Lightweight division. He has 12 wins by knockout and currently on an 11 fight win streak.
"El Cucuy" has a striking accuracy of 45 percent and a grappling accuracy of 43 percent. The man lands 5.51 significant strikes a minute and absorbs 3.55. He also has a high takedown defense nearing 80 percent.
Justin Gaethje (21-2-0)
Odds to win: +150
Justin Gaethje is coming into this fight on very short notice. However, he is confident that he is well prepared. He has 17 wins by knockout and three quick first round finishes.
"The Highlight" is ranked fourth in the lightweight division. He has a striking accuracy of 55 percent, but nothing for a grappling accuracy. This guy lays it all on the line, with 8.50 significant strikes a minute and 10.23 absorbed in the same time frame.
Official Pick
I like Ferguson for this one by decision. He has a reach advantage 76.5 to 70 over Gaethje. He also appears to be the better all around fighter that can adjust to any situation. I am not too crazy about the significant strike ratio Gaethje has, since it seems a little reckless. However, Gaethje is not someone to take lightly, as he will come at you to try and take your head off.
Let us not forget that Ferguson was training to knock off arguably one of the best fighters we have seen in Khabib Nurmagomedov. He should be well prepared for anything that comes at him.
Preview Of Other Main Event
Henry Cejudo: -230
Dominick Cruz: +180
Cejudo (15-2-0) is the current bantamweight champion. He is on a five fight win streak and has seven wins by decision. He also has six of his wins by knockout.
"The Messenger" has a striking accuracy of 45 percent and a grappling accuracy of 35 percent. He lands 3.82 significant strikes a minute and absorbs 2.73. He also has a great takedown defense at 91 percent.
Cruz (18-1-0) is climbing his way back up the bantamweight division and earned a title fight against Cejudo after nearly a three year absence. He had previously been the champion but has been plagued by injuries over his career.
Keep in mind that "The Dominator" has not fought in the UFC since late 2016. He has a striking accuracy of 32 percent and a grappling accuracy of 50 percent. He lands significant strikes 3.53 per min and absorbs 2.15.
Official Pick
Cruz has been one of the best fighters from the bantamweight division but has been tortured by injuries that seem to keep him out of contention. The stats above are harder to predict because of his three year absence.
Cejudo has had a lot of success leading up to this point. I think he is currently the overall better fighter here. Three years ago, I would have switched that opinion around. I would take Cejudo with a decision victory here.