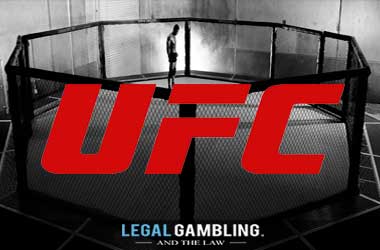 UFC are set to kick off 2020 the proper way, with will be one of the most anticipated fights in recent history, featuring the return of one of the most controversial fighters that ever stood in the Octagon and has the right nickname to back those claims up. That fighter is no other than "The Notorious" Conor McGregor.
The former two-division UFC titleholder will make a return to the Octagon this Saturday, January 18, when he will face off against ex-lightweight title challenger Donald Cerrone in the main event of the UFC 246.
While the return of the "Notorious" will be under all the spotlight, UFC 246 will offer MMA fans with another treat in a co-main event, where we will see a fight between two top women's bantamweight contenders – former champion Holly Holm and Raquel Pennington.
Best Sports Sites To Bet On UFC 246
UFC – Ultimate Fighting Championship
Main Event Breakdown
* Odds have been provided by Intertops and are accurate of 10 January 2020
Conor McGregor (21-4-0)
Odds to win: -320
It's hard to praise McGregor for his out-of-the-cage stunts and quite frankly, he had his own moments, when he lost more fans that he gained, however, there is no denying McGregor knows how to make a show.
He truly is an entertainer and while a highly controversial one, his pre-fight incidents are a spectacle on its own, let alone the fight itself. Suffice to say, when McGregor is on the card, he will draw in attention from MMA fans and even those who generally don't follow the scene, and rightfully so. He is an amazing fighter and the fact that he held two titles only goes to show he is the man to watch.
This fight will mark his return to the Octagon after being out for 14 months. His last fight was against reigning UFC Lightweight Champion Khabib Nurmagomedov on October 7, 2018, where he famously lost, got suspended and left the scene.
His last win came on November 13, 2016, when he defeated Eddie Alvarez and has since fought only Nurmagomedov. His return to the UFC, however, won't be an easy one, as he is set to fight one of future UFC Hall of Famer Donald "Cowboy" Cerrone, who is famous for being one of the best fighters in the scene who has not yet won a fight.
Donald Cerrone (36-13-0, 1NC)
Odds to win: +235
Donald Cerrone needs no special introduction for MMA fans. He holds a plethora of prestigious records in the UFC, including the most wins (36) out of all fighters, the most post-fight bonuses (18), as well as the most knockdowns (20).
What Cerrone has achieved in his career is simply amazing and his work ethics, as well as his personality, has earned him plenty of fans, who are eager to see him fight McGregor later this month.
This fight on its own will be a massive stepping stone for Cerrone's career due to publicity he will receive as well as a huge paycheck that comes with it, but we can be sure Cerrone is not in it for the money. At least not for the money alone.
Since McGregor's last fight, Cerrone made the walk to the Octagon five times. In those five bouts, Cerrone defeated Mike Perry, Alexander Hernandez and Al Iaquinta, but lost his last two fights to Tony Ferguson and Justin Gaethje, meaning he is without a win since May 2019, when he defeated Iaquinta by decision.
Official Pick
This fight seems like it can end either way. Either Cowboy managed to pull off a submission or McGregor finds a way to hand his opponent a KO. We don't believe the Irish fighter has the submission threat against a fighter like Cerrone while seeing Cerrone knocking out McGregor would be surprising, to say the least.
We like Cerrone's versatility as a striker, his great cardio and submission threat, which will also be the biggest concern for McGregor, who lost all of his four fights via a submission. That being said, McGregor has a significant advantage in speed and his one-shot knockout power. Furthermore, his wrestling has improved, considering he kept Kabib to only three takedowns, which is impressive in our book.
All in all, we can expect a striking contest, as we believe Cerrone will have a hard time taking down McGregor. This, however, will result in a very dangerous fight for the American fighter and we have serious doubts he will be able to withstand McGregor's punches. With that in mind, we will take The Notorious one with a KO/TKO/DQ or Submission.
Preview Of Other Main Event
Holly Holm: -135
Raquel Pennington: +105
The co-main event at UFC 246 will see a rematch between Holly Holm vs Raquel Pennington, who are two of the best women's bantamweight contenders in the world.
Odds suggest Holm is a clear favourite, which is not all too surprising, considering she has a significantly higher 78% takedown defence compared to Pennington's 64%. Holm also stands out here with a total of eight knockdowns compared to only one for Pennington.
The rematch between Holm and Pennington was set to take place on October 6, 2019, but was eventually cancelled, meaning this bout will mark the first meeting between the two fighters since their first fight which took place on February 28, 2015.
Since then, Holm won the women's bantamweight title when she beat Ronda Rousey on November 14, 2015. Following their title-winning fight, Holm lost to Miesha Tate, Valentina Shevchenko and Germaine de Randamie. In her last four, however, Holm picked up two solid wins against Bethe Correia and Megan Anderson but lost to Cris Cyborg and Amanda Nunes earlier in June/July 2019.
Official Pick
Pennington is entering this fight with an unflattering 10-7 UFC record and to be completely fair, she failed to show much improvement since her first bout with Holm.
This will without a doubt be a fight where Pennington will look to impress and prove the doubters wrong, however, we have serious concerns whether she will be able to make anything happen against the elite kickboxer like Holly Holm.
Since Holm's win over Rousey, she has not changed much, meaning she is at her best when counter striking aggressive opponents, yet fails to see the same success when she tries to lead the fight. This will work in her favour here, considering Pennington operates as the aggressor. All things considered, we would be surprised if Holm manages to lose here. Pick Holm to win.