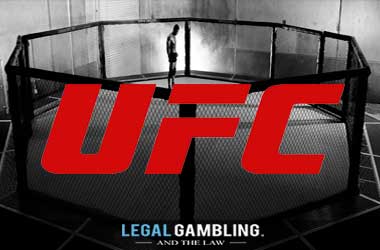 It's been a long time coming and it's finally here, the clash between Jorge Masvidal and Nate Diaz, who will lock horns in the octagon on Saturday, November 2, at the world-famous Madison Square Garden, New York City, New York.
The heavily anticipated event will also mark UFC's 500th live event in history.
The main card will feature five fights, including the lightweight fight between Kevin Lee and Gregor Gillespie, a heavyweight clash between Derrick Lewis and Blagoy Ivanov, a welterweight bout featuring Stephen Thompson and Vicente Luque, middleweight session between Kelvin Gastelum and Darren Till, and the headlined welterweight showdown between Jorge Masvidal and Nate Diaz.
Best Sports Sites To Bet On UFC 244
The showdown between Diaz and Masvidal will give the UFC fans what they really want, courtesy of Dana White, who made Christmas come early when he announced the stars of UFC 224 who will fight it out for the so-called title for the sports "Baddest Mother Fucker". The freshly renamed belt refers to Nate Diaz's statement after he won against former lightweight champions Anthony Pettis at UFC 241, when he proclaimed himself as "the baddest mother fucker in the game" and issued a challenge to Masvidal.
The title fight has found itself in jeopardy on Thursday, October 24, when Diaz announced on Twitter he would not be competing due to an adverse drug testing finding.

Your all on steroids not me pic.twitter.com/ykrZmRIoPS

— Nathan Diaz (@NateDiaz209) October 24, 2019
That said, it was unveiled only two days later, on Saturday, October 26, that Diaz was cleared to compete as his test showed traces of Ligandrol, which is a selective androgen receptor modulator, related to a tainted batch of organic vegan multivitamins. In other words, Diaz was not and is not using any illegal substances and is allowed to compete.
KangFilms
Main Event Breakdown
* Odds have been provided by Bovada and are accurate of 29 October 2019
Jorge Masvidal
Odds to win: 1.6 (3/5)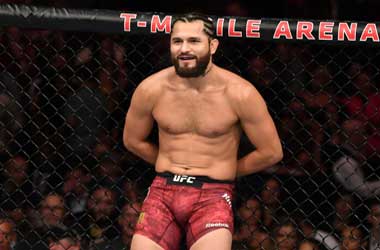 Also known as Jorge "Gamebred" Masvidal, enters this fight on a two-fight winning streak, with both of them ending in a TKO victory. The most notable of which was the acrobatic flying knee knockout over Ben Askren at UFC 239 in July.
The 34-year old sits at an impressive 34-13 professional record, and will be looking to make it 35 this November, as he takes on Diaz to claim the "BMF" title.
The two fighters have on one hand a similar approach to fighting yet so different on the other. Diaz is known to walk straight to his opponent, adding some trash talking and middle fingers to warm up the atmosphere.
It's hard not to admire Diaz's cardio and boxing technique, which are both on the elite level, however, he tends to lack some quality in his striking defence, which leaves a lot to be desired. That being said, while Diaz takes a lot of damage, he keeps coming forward and is a very tough guy to knockdown.
Masvidal on the other side is a born hunter, a predator, who storms out of the gate eager to get into the striking distance with his opponent, which is something he has in common with Diaz. Neither fighter is afraid to get close and personal with their opponents. That being said, Masvidal tends to get a bit tired or clumsy towards the latter stages of the round, showing he might lack some cardio, but is still more than capable of producing incredibly strong punches. In that regard, Masvidal has power advantage over Diaz, yet will come short in the cardio department.
Nate Diaz
Odds to win: 7/5 (2.40)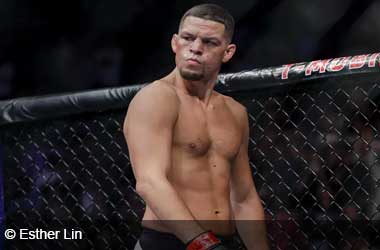 Any fight any of Diaz brothers are involved in is bound to attract many visitors and it's easy to see why. Nate and Nick have been involved into some of MMA's most memorable and outrageous moments, be it in the octagon, at the sidelines and even at the weight-in. Where Diaz goes, there is bound to be some controversy and we all know controversy is what people want.
But it's not only the controversy and fiery personality Nate Diaz brings with him into the octagon but also his impressive 21-11 record as a professional. At this point, it's also worth noting has only been finished in the UFC once, with a TKO to Josh Thompson in 2013. Furthermore, Diaz finished 85% of his win inside the distance, only needing judges to claim a win four times in his 21 wins.
Nate Diaz ended his three-year break in August, where he came back to UFC to defeat Anthony Pettis at the UFC 241 by unanimous-decision. Following the dominant win, Diaz used his minute on the microphone to call our Masvidal, and that was the turning point, which set the wheels in motion for UFC 244 to happen.
Prediction
Form-wise, both fighters are coming off impressive wins. Masvidal needed five seconds to hand Ben Askren first defeat of his career, whereas Diaz secured a unanimous win over Anthony Pettis after being out of the game for almost three years.
As the odds suggest, Diaz will enter this fight as a heavy underdog, yet we believe the provided odds underestimate him and his chances to win. Considering the importance of the fight, we can expect fighters to do their best to avoid takedowns and rather fight it out on their feet, meaning the fight is in our eyes a boxing contest.
As mentioned above, Diaz has an advantage in the cardio department, as well as in the number of strikes he delivers to his opponent. Diaz is known for his high output of strikes and slaps, and while Masvidal is in a way similar, his strikes are more powerful. The question that needs answering here is which will win: superior cardio or stronger strikes?
All things considered, this fight can easily end via decision, as there is not that much to separate the two fighters. This might be Diaz's second fight in last three years, but he seems to be more than ready to claim the "MBF" belt. And while Masvidal did look very strong in his recent performances, we don't believe he will have an easy time here, at least not as easy as the odds suggest. With that in mind, we have to side with the self-proclaimed only "Real West-Coast Gangster" aka. Nate Diaz to win via decision.