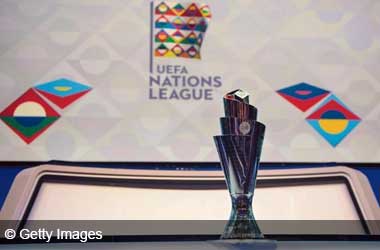 In just a couple of days, we will see the first ever UEFA Nations League Finals.
Rather than having international teams play friendly matches during international breaks, UEFA created the Nations League so that teams can play competitive matches in the years they aren't busy qualifying for the next World Cup or European Championships.
Every European country was placed in one of four leagues, A through D and played a double round-robin in a group of either three or four teams.
Now the winners of the four groups in League A, England, Portugal, Switzerland, and the Netherlands, will square off in the semi-finals and finals with bragging rights on the line.
Portugal will face Switzerland on Wednesday, June 5 while England will face the Netherlands on Thursday, June 6. The winners will meet in the final on Sunday, June 9 while the losers will meet in a consolation match that same day. All four games are being held in Portugal.
Let's take a closer look at these four teams.
Best Online Sportsbooks To Bet On The UEFA Nations League Finals
2019 UEFA Nations Finals: Team Analysis
Squawka Football
Rankings are current (03/06/2019) FIFA World Ranks
England (Ranked 4th)
Key Players: Raheem Sterling, Harry Kane (c), Marcus Rashford and Harry Maguire
Odds to Win: 3.05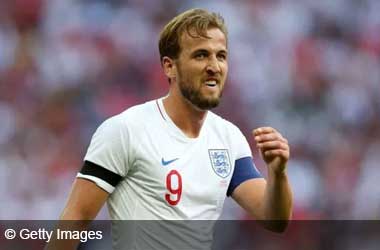 There's a lot to like about England heading into the National League Finals. A good chunk of the roster is fresh off the Champions League final last weekend.
The Three Lions also survived a group with Spain and World Cup runner-up Croatia, so they've been able to carry a lot of momentum after reaching the semi-finals in last summer's World Cup.
However, not much has changed since the start of the World Cup. There are still questions about goalkeeper Jordan Pickford and the strength of the back four in front of him. On the other hand, England's firepower offensively is impressive.
Captain Harry Kane could have fitness issues after missing the last chunk of the season due to injury. However, Marcus Rashford and Raheem Sterling are both capable goal scorers. England may also be able to find goals from midfielders Jesse Lingard and Dele Alli. If England wins, it'll likely be due to their attack leading the way rather than their defense.
Prediction: 3rd place
Portugal (Ranked 7th)
Key Players: Cristiano Ronaldo (c), Bernardo Silva, João Moutinho and João Félix
Odds to Win: 2.76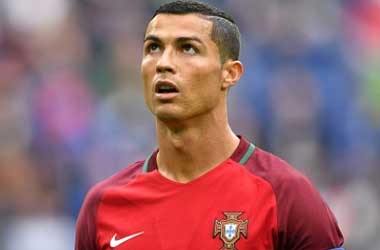 The Portuguese will host the Nations League Finals and they have Cristiano Ronaldo on their side, but that's all they have going for them. Technically, they are the reigning European champions, as they won the Euros in 2016.
However, they were far from dominant in that tournament and suffered a Round-of-16 exit at last summer's World Cup. Portugal reached the semi-finals with two wins and two draws in a group that included rebuilding Italy and a perpetually disappointing Poland side.
Obviously, having Ronaldo always gives them a chance. Teenager João Félix figures to get his first international cap in this tournament after a breakout season at Benfica. Manchester City's Bernardo Silva is also a great attacking talent.
However, Portugal is still relying on the aging center back tandem of Pepe and Jose Fonte, as well as 32-year-old midfielder João Moutinho. Like England, they may need their attack to help them overcome a somewhat unreliable attack.
Prediction: Runners-up
Switzerland (Ranked 11th)
Key Players: Xherdan Shaquiri, Granit Xhaka, Haris Seferović and Stephan Lichtsteiner (c)
Odds to Win: 9.80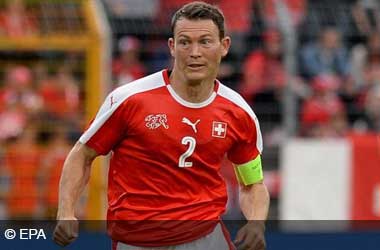 Switzerland reaching the semi-finals of Nations League is a bit of a surprise. However, they used a 6-0 win over Iceland and a stunning 5-2 defeat of Belgium to carry them through the group stage. Those results are almost a reversal of what we've seen from Swiss teams in the past.
Typically, the Swiss are organized and strong defensively but worry about how they're going to score goals. Lately, scoring hasn't been an issue while keeping a clean sheet is where they've struggled.
On paper, the Swiss are a little less talented than the other teams, so they'll need Xherdan Shaquiri to deliver a star effort.
Shaquiri will be fresh, although he didn't see a ton of action at Liverpool this past club season, so he may not be in great form. If he's not at his best, it'll be up to Haris Seferović to lead the Swiss offense after being the leading scorer in Portugal's Primeira Liga this past season.
Prediction: 4th place
Netherlands (Ranked 16th)
Key Players: Frenkie de Jong, Donny van de Beek, Virgil van Dijk (c) and Memphis Depay
Odds to Win: 4.60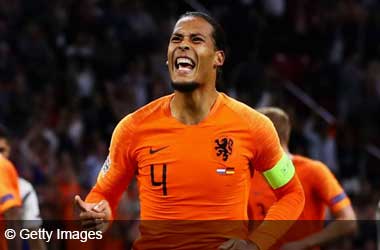 The Netherlands has been excluded from the last World Cup and the last Euros, but the Dutch are on their way back by the looks of it. They finished first in a group that also included France and Germany, the last two World Cup champions.
Holland's young talent is starting to shine through, led by the Ajax tandem of Frenkie de Jong and Donny van de Beek. Along with Eindhoven's Steven Bergwijn and Memphis Depay, the Dutch have a slew of young attacking players who are ready to test themselves on the world stage.
Meanwhile, the defense has a chance to be strong as well. Virgil van Dijk may be the best center back in the world after helping Liverpool win the Champions League. Matthijs de Ligt, who's just 19, already has 15 international caps and could form a strong tandem with van Dijk.
The Dutch also have some more experienced midfielders in Georginio Wijnaldum and Daley Blind to help balance out some of the youth. The talent is definitely there and they will be fascinating to watch on such a big stage.
Prediction: Winners