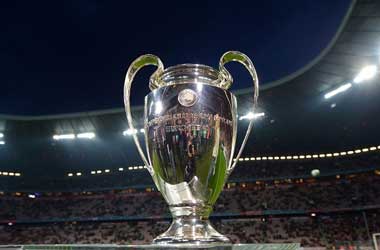 In just the third all-English final in the history of the competition, Manchester City and Chelsea will meet on Saturday, May 29 for the right to be called the Champions of Europe in the UEFA Champions League final. The contest will be held at Estádio do Dragão in Porto after being moved from Istanbul due to COVID-19 restrictions, with the victor moving on to take part in the UEFA Super Cup later this year.
Manchester City will compete in their first-ever European Cup final after spending the last decade attempting to reach the biggest game in club football. On the flip side, Chelsea will take part in their third, after losing in 2008 to Manchester United before a surprising triumph over Bayern Munich in 2012.
In another big moment on the road back to normality, this game will also see thousands of fans from both teams being allowed to attend live and in living colour.
The kick-off for the game is scheduled to be 8 pm GMT with millions across the continent and the globe expected to tune in to watch.
Bet On Manchester City vs. Chelsea On Our Best Sportsbooks
* Odds have been provided by Bet365 and are accurate of May 18, 2021
Manchester City
Key Player: Phil Foden
Manchester City's ascent to the top of the beautiful game is almost complete and throughout their Champions League campaign this season, they've been near enough perfect. They were unbeaten during the group stage with wins over Porto, Marseille x2 and Olympiacos x2, with the only slight hiccup being a 0-0 draw against the aforementioned Portuguese giants.
They proceeded to tackle back-to-back German ties with Borussia Monchengladbach and Borussia Dortmund both falling at the feet of Pep Guardiola, 4-0 and 4-2 on aggregate respectively.
Their remarkable run most recently took them to the French capital where they beat Paris Saint-Germain 2-1 and 2-0 in the first and second leg to confirm their semi-final triumph.
Vanemas
The league form of City has been equally as impressive, especially when you consider the fact that they were in the bottom half of the table towards the end of 2020. They've been able to dig deep and draw out the kind of dynamic structure within their squad that will always keep them in any game until the dying embers, and that's why they're still on course for the treble.
The aforementioned God amongst men that is Pep is all about reimagining what it means to compete at the top level, and he does so through ruthless aggression and the sort of endurance that's near enough impossible to come by. He's animated one minute and then composed the next, which is probably how he's been able to get over their past failures in this competition.
Odds To Win: 2.00
Chelsea
Key Player: Mason Mount
The European experience of Chelsea was able to shine through in the group stage as they went unbeaten across all six games, starting with an uneasy 0-0 draw against the always tricky Sevilla. They proceeded to rattle off four straight wins over Krasnodar, Rennes x2 and Sevilla, before a 1-1 draw against Krasnodar rounded off a pretty tremendous streak.
The next phase of their journey was all about defying the odds in the knockouts – starting with a 3-0 aggregate win over Atletico Madrid. They went on to lock horns with City's group rivals Porto, edging through over two legs, before their best two games of the season to outlast European juggernauts Real Madrid.
Fazzer HD
Chelsea, ironically enough, may not even be competing in the Champions League next season if they lose this final and can't finish in the top four – which just goes to show how competitive English football is these days. The Blues need to do what they can to hold their nerve and implement that slick style of play that got them to the dance in the first place.
The Thomas Tuchel effect has been clear for all to see from a defensive point of view right up to how the forwards are starting to perform. They rarely concede more than one goal in a game under his guidance and while keeping it tight at the back may not seem like the best idea for entertaining football, the creative stars within their ranks are beginning to open up in a way we haven't seen since the early days of Frank Lampard.
Odds To Win: 3.80
Our Prediction
Chelsea managed to beat Manchester City in the FA Cup semi-final and the Premier League within the last few weeks but when push comes to shove, we just can't picture a legitimate route to victory for them.
The primary reason for that is because, in a general sense, a fixture of this magnitude is going to mean so much more to City as they've never been in this position before. Their slick passing range, insane cardio and depth of talent will likely serve as the catalyst behind their first-ever piece of Champions League silverware.
If Chelsea tries to shut them off down the middle, City will just drag them out wide before cutting inside to create most of their damage. We're simplifying the situation just a little bit but by this point, Chelsea would've given everything they've got to ensure a UCL spot for next season. City, meanwhile, have already wrapped up the league title and understand that this is the biggest game in their history.
Chelsea are more than capable of playing the role of spoiler but if they're going to do so, Mason Mount needs to have the night of his life out there. Phil Foden and Kevin De Bruyne are going to be driving their side forward from the first minute until the very last and making it physical may be the only way Tuchel's men survive.
Still, there can only be one winner, and we think the time has come for the blue half of Manchester to reach the summit.