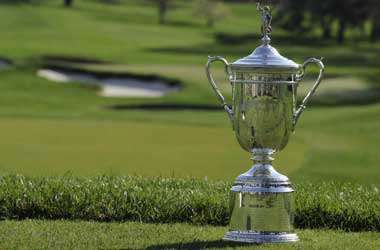 The 2020 US Open is set to begin on Thursday at Winged Foot Golf Course in New York, where we will see some of the best golfers in the world duke it out for the largest slice of the US $12 million prize pool. The tournament will conclude on Sunday when we will crown the 120th US Open champion.
The US Open used to follow The Masters as the second golf major of the year but got moved to third last year, succeeding the US PGA Championship. Due to the COVID-19 pandemic, however, the US Open got moved once more for the 2020 season and is now the second major of the year following last month's US PGA Championship and preceding The Masters, which will take place in November.
Besides the changed date, COVID-19 also brought some changes to the qualifications for the US Open, with the entire field consisting of players who are exempt from qualifying, since there were no local qualifiers. Among exempt categories were also money leaders from previous tours, leading club pros, and the top seven amateurs, according to World Amateur Golf Ranking.
This year will mark the 120th iteration of the US Open, the sixth time US Open to be hosted at Winged Foot Golf Course and the first time since 2016 when we saw Geoff Ogilvy win his first and only championship to date.
Winged Foot is regarded by many as a masterpiece of a golf course with its narrow fairways, thick rough, and well-bunkered raised greens, measuring at 7,477 yards. Besides being one of the better-looking courses in the world, Winged Foot is also one of the toughest, which especially holds true for its Western 18th hole – as intended by architect A. W. Tillinghast.
Bet On The U.S. Open With Our Best Sportsbooks
Last Year
The 2019 iteration of the US Open took place at Pebble Beach Golf Links, Pebble Beach, Calif., and it was won by Gary Woodland, who claimed his maiden major championship title by three strokes over Brooks Koepka. It was a surprise victory since Woodland never finished in the top 20 at the US Open previously on top of the fact that he edged out Brooks Koepka. The latter had won four of the last nine majors and could have become the first player to win three straight US Opens since Willie Anderson in 1905.
Despite his victory last year, it's hard to imagine Woodland will manage to repeat his success this time out, namely because the 2020 US Open will take place on a different course and the fact that Woodland failed to impress with his T58 finish at PGA Championship.
That begs the question: Who can impress at the Winged Foot?
The Odds
Let's take a look at three favorites with the best odds courtesy of Intertops heading into the 2020 US Open Championship, as well as two underdogs who could impress.
* Odds are accurate as of 14/09/2020
The Favourites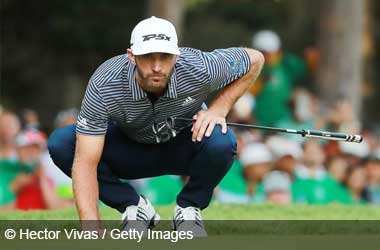 Dustin Johnson
Dustin Johnson holds only one Major title (US Open in 2016), but there are arguments to be made his talent deserves much more. Throughout 2020, Johnson already won Travelers Championship, The Northern Trust and Tour Championship and made it to the playoff of the BMW Championship.
Due to his superb form, it should not come off as a surprise Johnson is priced as the odds-on favorite to win this weekend and is definitely the man to beat. Even though he can struggle on greens, the betting odds offered on him are more than fair.
Odds to win: +750 (15/2)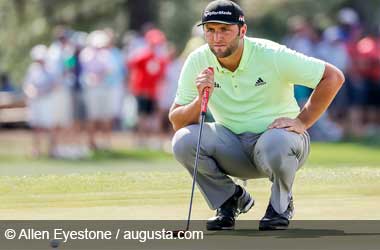 Jon Rahm
The current No. 2 in the world has yet to win a major, but it seems like it's only a matter of time before he does. Jon Rahm managed a T13 place finish at the PGA Championship, which may not seem too good, but it's worth noting that it was the fifth time in the last six majors that Rahm finished inside top 13.
What's more, Rahm has won two of his last six starts, so it's fair to say he is in great form and more than capable of contesting the title. Whether he is worth a shot at 11.00 is up to debate, but there is a chance Rahm could impress.
Odds to win: +900 (9/1)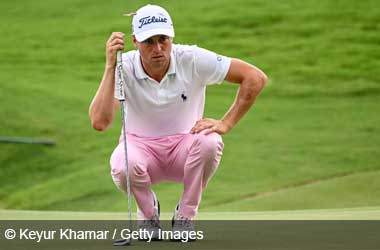 Justin Thomas
Even though Justin Thomas is an excellent golfer, his form of late has been lacking. While it's true that he finished inside the top three in three out of the last seven events, his overall performance has been mediocre at most.
Nevertheless, if Thomas can find as many greens as he did at the Tour Championship (73.6%), he could easily add another Major title to his collection. The odds offered on Thomas are appealing, but there are definitely better options out there.
Odds to win: +1200 (12/1)
Contenders
Jason Day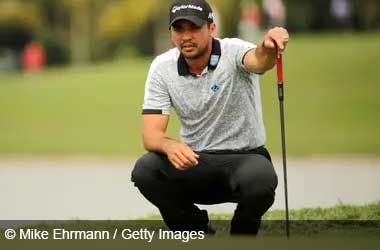 Jason Day showed great form and, while his performances since his fourth-place finish in the US PGA are not exactly stellar, there is a real possibility he could bounce back at US Open.
Day has finished second at both Baltusrol and Ridgewood, as well as fourth at Bethpage. What makes Day an appealing pick, however, is his tendency to perform well on Tillinghast-designed golf courses, considering he finished eighth at Oakmont four years ago.
Odds to win: +3300 (33/1)
Longshot
Patrick Reed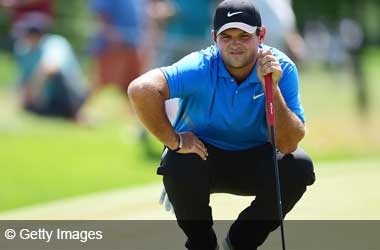 Patrick Reed has not looked too sharp since the restart, but it's difficult to overlook his achievements, which include the 2018 Masters and 2016 Northern Trust titles, as well as a ninth-place finish at Ridgewood and 13th at Baltusrol.
What's more, Reed finished eighth at the Tour Championship while ranking 10th for GIR and first for Scrambling and Driving Accuracy. It's anyone's guess whether Reed can repeat his success at Winged Foot; however, if he does, the 30-year-old Texan just might emerge as one of the main contenders for the title.
Odds to win: +3500 (35/1)
Others Who You May Consider:
Rory Mcllroy (+1200)
Collin Morikawa (+1600)
Justin Rose (+3500)
Tiger Woods (+4000)
Gary Woodland (+5000)
Our Pick
Out of the favorites, we like Dustin Johnson the most due to his excellent form, which is why we have him as our main prediction for the upcoming tournament. Still, there is a chance we might see an underdog claim the title and we are prepared for that with our two longshot predictions.
Even though a lot will have to go right for Jason Day and Patrick Reed to succeed, they're still excellent picks on the each-way market. They both can push for top finishes, and at the provided odds, it's difficult to ignore this betting opportunity.