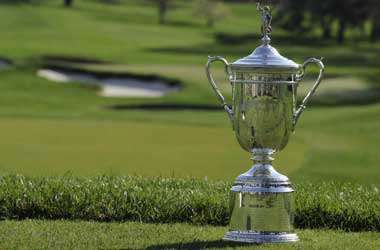 The third golf major of the season is here, with the US Open taking place from June 17-20 at the Torrey Pines South Course, San Diego, California.
A huge purse of $12.5 million awaits players at this event, and 2020 winner Bryson DeChambeau will be here to defend his title and try to win the pot again.
This is the second time that this course has hosted the US Open. It is considered one of the toughest courses on the tour and is also one of the longest, so expect plenty of drama here and a real focus on finding the fairway from the tee.
For those who can cope with the length of the course, when they get to the green they will find unpredictability.
We will see some failings this week, and these are going to be even bigger if we happen to get a strong breeze onto the course from the Pacific Ocean.
Bet On The U.S. Open With Our Best Sportsbooks
Golf Digest
Last Year
The biggest takeaway from last year was how Bryson DeChambeau won. He won because of his strength from the tee, of the big hitters, he was the strongest. However, what he also did very well was recover when needed.
Using his power, he still hit the green from his second shot, even if he was in thick rough, which dominates this course just like it did at the Winged Foot Golf Club last year. Other players were putting themselves in a position to drop a shot because rather than hacking the ball to the green, they had to play out sideways and get back to safety.
In many ways, the US Open sets itself up to be a real slog, tough golf rather than pretty shots and players well under par. That is exactly what we saw last year, and exactly what we are expecting to see this year.
The Odds
As you would expect with both a major tournament and a test as tough as this one awaiting the players, betting is wide open here and every single player is available at double-figure odds or bigger.
Below we take a look at the main contenders for this event, including the winner from last year Bryson DeChambeau who will certainly not give up his title without a fight.
Odds have been provided by GTBets and are accurate as of June. 14.
The Favourite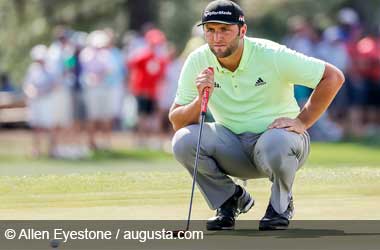 Jon Rahm
The unluckiest man on the tour a couple of weeks ago when he was pulled away from a winning position due to a Covid positive. He returns on the Tuesday of US Open week, so will likely have just one look at the course before the event takes place.
Despite that, he's still the favourite to win here. The reason? He's playing excellent golf at the moment, and when the going gets tough, Rahm brings out his best performances. He's won here in the past, and if you look at his record in competitions played on courses which are the toughest based on course ratings, Rahm comes out very well.
Question marks will surround his fitness and preparedness because of the isolation period, but if Rahm is ready to go, he is certainly a worthy favourite for this event.
Odds to win: +1000
Contenders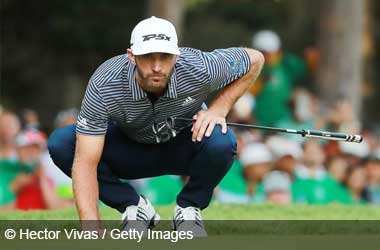 Dustin Johnson
Johnson is one of the biggest hitters on the tour and for that reason, heading here, he is always going to be involved. He is another player who enjoys a battle, however, there will be some concern from those backing him about his recent form.
The world number 1 is there for a reason, but recently we have not seen him at his best. This long course and the test on offer needs to bring the best out of Johnson, if that happens then he certainly has a chance to get back to winning ways here.
Like every other major tournament, expect to see plenty of people fancying Johnson here.
Odds to win: +1500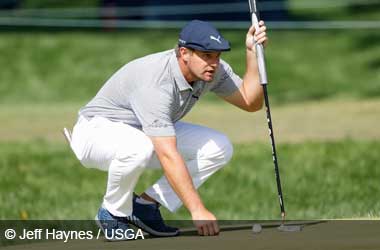 Bryson DeChambeau
The winner from last season, albeit at a different course, and one that will certainly attract attention from many punters this week. If you are looking to create a golfer specifically for this test then you would likely choose to take many of the traits from DeChambeau.
He has the strength and power to hit well off the tee and is certainly capable of keeping the ball straight and hitting fairways. When in trouble, DeChambeau has the power to still reach the greens, from positions where many others would have to lay up.
If Bryson DeChambeau is accurate from the tee, he is certainly capable of getting involved here and may be able to retain his title.
Odds to win: +1800
Longshot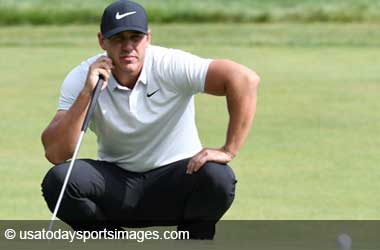 Brooks Koepka
The DeChambeau/Koepka feud will keep many people talking this week, but what we have to remember is that these two are both exceptional golfers. Between them, they have won three out of the last four US Open's, showing the kind of quality we are looking at here.
Koepka has a proven record in this tournament, even if he doesn't at this course. We have to remember that the US Open is always made to be tough, and test player knowledge. A golfer who can win this tournament is one to note when they come back for it, even if it's in a completely different part of the US.
Odds to win: +1800
Others Who You May Consider:
Rory McIlroy (+2000)
Jordan Spieth (+2000)
Justin Rose (+5000)
Bubba Watson (+12500)
Our Pick
We don't see too many major winners retain their title, but that could well happen here. Jon Rahm is in excellent form and is a player who will rise to the challenge that this course brings him. However, fitness and lack of sharpness have to be an issue for him, after a period of isolation.
Dustin Johnson would be fancied on his best form, but that hasn't been on show for some time now, and these two together mean that Bryson DeChambeau could well go out here and win again.
The big hitter is made for this course, he can escape if needed, and providing he stays straight from the tee to reach the fairway, he looks to have a fantastic chance of winning the US Open once again.