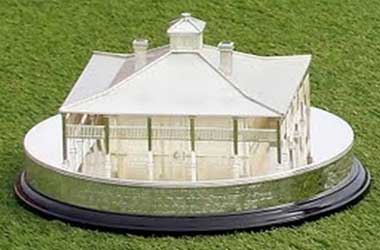 Last year's Masters at Augusta National took place in November, which was great, but it's nice to see it return in April for 2021.
The 2021 Masters will mark the 85th edition of the tournament and the first of the men's four Major Golf Championships for 2021.
The competition will be held at the renowned Augusta National Golf Club, Augusta, Georgia, from April 8-11, featuring some of the best golf players competing for the largest slice of the multi-million dollar prize pool. Unlike last year, however, the 2021 Major will allow spectators to be present at the course, although in reduced numbers.
Bet On The Masters With Our Best Sportsbooks
Last Year
In 2020, the tournament got postponed because of the COVID-19 pandemic. Originally scheduled for April 9-12, the competition got moved to November for the first time in its history. Despite the changed schedule, the Major happened without any big complications – albeit behind closed doors.
As predicted in our 2020 Masters at Augusta National betting preview, Dustin Johnson claimed the title with a record score of 268, 20-under-par. He finished five strokes ahead of Im Sung-jae and Cameron Smith, and with that secured his career-second Major title after he won the 2016 U.S Open.
Dustin Johnson enters the 2021 Masters at Augusta National as the main favourite to win it all, but does he have it in him to repeat his success from 2020, or is there another golfer that could surprise him? Here is our list of golfers that should be considered as a solid betting pick for the next week's Major.
CBS Sports HQ
* Odds have been provided by Intertops and are accurate as of 29/03/2021
The Favourite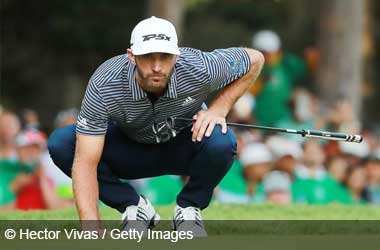 Dustin Johnson
Not a single Major winner had so little time as Dustin Johnson to get ready to defend his title, which could prove to be a positive since not a lot has changed since November. The course could be a bit softer, so perhaps Johnson won't be able to shoot 20 under again, however, with the form he's in, the 36-year-old is definitely the man to beat.
Odds to win: +900
Contenders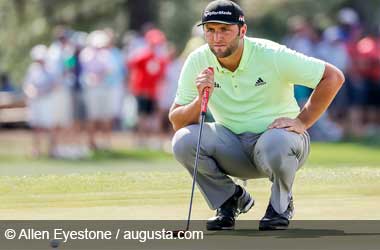 Jon Rahm
John Rahm has finished inside the top-10 in each of his last three visits to Augusta. And that is the main reason why Rahm is a solid pick not only for this tournament but likely for any tournament at Agusta after this one, since he is bound to win it sooner or later. Or so we hope.
The only negative we have to say about the Spaniard is that he hasn't looked the best when put under pressure to win big tournaments. In November, he got off to a good start, but ended up dropping the ball and finished T7.
One more thing to note is that he and his wife are expecting their first baby soon, which might not seem like be a big deal, but Rahm himself has said people should avoid betting on him at Augusta National. We still believe he's worth a shot though.
Odds to win: +1100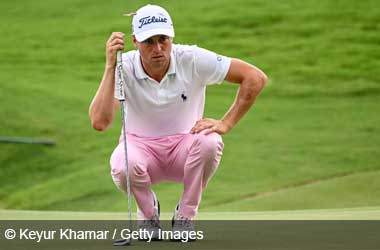 Justin Thomas
Justin Thomas looked extremely good over the weekend at TPC Sawgrass and while his performance there does not guarantee him success next week, it does make it hard to doubt his ability to impress. What's more, Thomas is seemingly improving his performances – even at Masters – and has a fourth-place finish at Augusta from November, so you better watch out for him.
The biggest issue with Thomas is his rather mediocre ranking in strokes gained off the tee (101st), however, if he can recreate what he has shown at TPC Sawgrass, we can expect that number to improve.
Odds to win: +1200
Dark horse: Collin Morikawa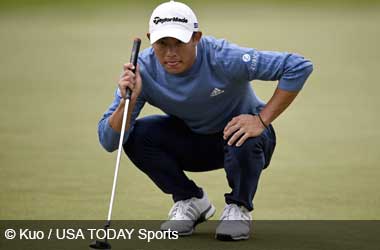 You know you have to be doing something right if you have a Major and WGC title under your belt before turning 25, and while Collin Morikawa is definitely not at the level of the Tiger Woods (yet), he at least has that in common with the greatest golfer of all time.
Collin Morikawa attended this Major in November and finished T44, which is not ideal, but at least he got his debut out of the way, which usually results in better performances the second time out. Morikawa looked good at WGC-Workday Championship, however, he is still very poorly ranked in strokes gained/putting, which makes us a bit concerned about his chances to win it all. Regardless, the 24-year-old is a solid bet at the offered odds.
Odds to win: +2600
Our Prediction
It's difficult to pick one player from our top three selections, but the low price gap between the three makes it slightly easier to side with Dustin Johnson to win at Augusta for the second time. While we don't expect him to perform as well as he did in November, Johnson is still by far the biggest favorite in our book – even though the betting odds might not make it that obvious.
Collin Morikawa is our second pick for the tournament, while we would also place a smaller e/w wager on Paul Casey (41.00), who we have not touched in our preview. Casey might be a 43-year-old Major-less player, but he has been playing well in 2021, with a win in Dubai and T-5 at the Players, and let's not forget he has five career top-10 finishes in Augusta.