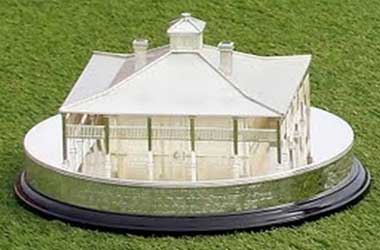 The 2020 Masters Tournament gets underway Thursday morning at Augusta National Golf Club. It was postponed from its scheduled April date due to the COVID-19 pandemic.
The tournament will be played without patrons present.
The course the players see this week will be different from what they've been used to playing in April. Cooler weather and a change in grass heights have already made the course play differently during practice rounds.
It will be interesting to see if experience means as much with differences that came with the change to November.
Bet On The Masters Tournament With Our Best Sportsbooks
The Masters
The Odds
Let's take a look at the three favorites with the best odds, courtesy of Bovada, heading into the 2020 Masters, as well as one dark horse who could come through.
* Odds are accurate as of 10/11/2020
The Favourites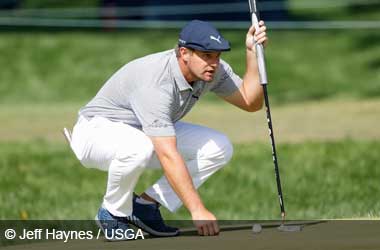 Bryson DeChambeau
The U.S. Open champion is considered the favorite this week to put on the green jacket on Sunday. The long-hitting DeChambeau gained 20 pounds and has made swing changes to add length to his game.
So far, it's worked, as his driving distance improved almost 19 yards from 2019 to 2020. He's reported to have hit a drive of over 400 yards with his latest swing and club combination.
DeChambeau's record at the Masters wouldn't indicate that he should be the favorite. His best finish is a tie for 21st, so he has yet to figure out how to play the venerated course. Distance alone is not enough to win at Augusta, or Johnson, Gary Woodland, Rory McIlroy and others would have multiple green jackets.
Odds to win: +750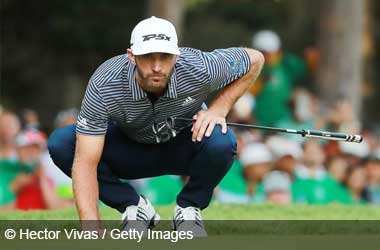 Dustin Johnson
+850
The FedEx Cup winner and No. 1 player in the world is certainly in play this week at Augusta. In nine appearances at Augusta, Johnson has yet to miss a cut, and he has four top 10 finishes in a row. After a tie for 12th at the WGC-FedEx St. Jude Invitational, Johnson has two wins, three second place finishes, and a tie for sixth at the U.S. Open.
At the age of 36, it's interesting that Johnson has just one major title, that one coming at the 2016 U.S. Open at Oakmont. Phil Mickelson caught major fire in his mid-thirties, and I predict that the same thing will happen with Johnson. He's experienced at Augusta and has the performances to demonstrate that he can successfully compete for the title.
Odds to win: +850
Contenders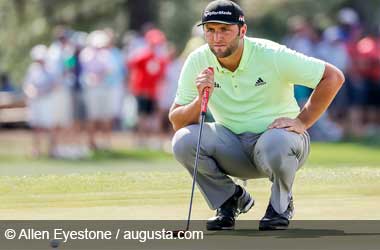 Jon Rahm
As shown by his viral hole-in-one shot earlier in the week, Rahm is hitting the ball well. The 25-year-old Spaniard tied for 23rd at the U.S. Open but has been in the top 10 in the last two Masters, tying for ninth in 2019 and finishing fourth in 2018.
The second-ranked player in the world is looking for a signature moment in his early career, and a Masters victory would certainly be that.
Odds to win: +1000
Longshot
Brooks Koepka
Hard to think of Koepka as a dark horse after he dominated major championships so recently before dealing with injuries. Koepka took a couple of months off after the PGA Championship to let a knee injury heal.
Koepka looks to be back to winning form after taking the time off, finishing in a tie for fifth in Houston last weekend. Any player with a winning tradition at majors is certainly worth taking a chance with.
Odds to win: +1400
Our Pick
Dustin Johnson dominant play for quite a while now, and we can see him finally breaking through with a victory at Augusta. Plan on seeing Johnson finally putting on the green jacket on Sunday.