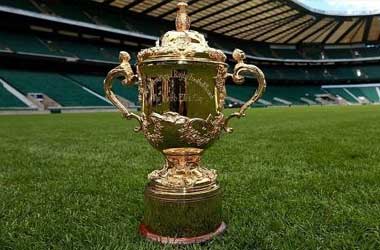 The 2019 Rugby World Cup will culminate on Saturday, November 2 at International Stadium Yokohama, where we will welcome England and South Africa (both of whom we predicted to give New Zealand a challenge), who will duke it out for the second time in 12 years, to determine which nation will earn the right to lift the Webb Ellis Cup and be crowned the 2019 World Champions.
While we look ahead to the grand finale of 2019 Rugby World cup, first have to look at how the tournament went so far. And for that, we have to go way back to Friday, September 20, when Japan and Russia played the opening fixture of the World Cup, which put set the wheels in motion for the most prestigious Rugby tournament of the year to begin.
The group stage, which featured 20 teams and four groups concluded on Sunday, October 13, when it was finally revealed which eight teams earned their spot in the playoffs.
And while the group stage ended fairly quickly after it started, it did not lack exciting, breath-taking and overall impressive results, put on display from the world's elite teams.
Bet On England vs. South Africa With The Following Sportsbooks
First on the menu as one of the most memorable fixtures of the tournament was the so-called "finals before" finals, which featured two rugby heavyweights New Zealand and South Africa who locked horns at Nissan Stadium on day two of the group stage. It was an exciting fixture and a perfect one to draw attention to the ninth instalment of Rugby World Cup.
That said, there was another group stage fixture, which will go down in history as the most memorable match of 2019. We are of course talking about the clash between Japan and Ireland, which was a perfect example of a David versus Goliath match and in the spirit of the biblical story, it was the underdogs who shock everyone and came out on top. That hard-fought win ultimately secured Japan the first seed in the group A ahead of both Ireland and Scotland. Unfortunately, the Cherry Blossoms fell flat in the quarter-finals where they suffered a crushing 3:26 defeat at the hands of South Africa. And while there were more than a handful of noteworthy results and an incredible display of skill from the world's best Rugby teams throughout tournament, all will be overshadowed by the grand finale, set to kick off on November 2, 2019.
The finals will feature England and South Africa who are bound to make sparks fly, as they meet in the finals of the World Cup for the first time since 2007 when it was the Springboks who emerged victorious (15:6) and claimed their second and last World Cup title. If you looking for a preview of the Bronze match between New Zealand & Wales, checkout all the latest odds/prediction here.
That said, a lot has changed in the past 12 years and it's easy to see why the scale has tipped into the favour of England, who looked nearly unstoppable on their journey to claim the nation's third world cup finals appearance. However, Eddie Jones' men can't celebrate too early as they have one more hurdle to jump over before they can lift the Webb Ellis cup and proudly display their second-ever, title of the world champions.
* Odds have been provided by Betfred and are accurate as of 30/10/2019
England
Current Odds: 4/9 (1.44)
As we all know, the road to the grand finals is by no means a walk in the park for any team, however, the fact that the Lions made it seem like one, only proves how well prepared Eddie Jones' men arrived at Japan.
England started off their World Cup journey in group C, where they proved very early that they are a force to be reckoned with. English squad cruised by Tonga (35:3), USA (7:45) and Argentina (39:10) to secure their ticket for the playoffs after only three fixtures. By finishing as the first seed, the Lions got paired with Australia in the quarter-finals, where they once again showed their excellence and dismantled the two-time world champions with relative ease.
Yet their biggest and toughest test came in the semi-finals, where England faced the all-mighty All Blacks, who were seen by many as a too high of a fence for England to jump over. The reality, however, was quite the opposite, seeing how it was England who proved to be a too tough of a nut to crack for the reigning world champions (19:7). With such a dominant performance behind them, it should not come off as a surprise to anyone England will be heavy favourites going into the grand finals.
There were many things that went into England's impressive display on Sunday, yet the biggest factor that contributed to the final result was England's stellar defence, which prevented New Zealand's array of talented attacking players from forcing their own rhythm on the game. And if Eddie Jones can make his players display the same level of defensive efficiency next weekend, It's hard to see how South Africa will fare any better compared to the All Blacks.
Player to watch: Maro Itoje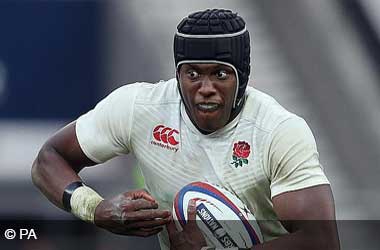 While the whole team performed admirably well, it's Maro Itoje who we have to give some special attention. The 25-year-old flanker has been massive for England in their meeting with New Zealand and arguably the key actor in England's success story.
With his tackling and lineout work, Maro Itoje proved to be the building block of the team and the main man who helped England crush the All Black's aura. It's safe to say the youngster rose to the occasion on that night, which not only earned him many handshakes from the opponents but also the Mastercard Player of the Match award. While there are no perfect players, Maro Itoje came very close to becoming one on Sunday, and if he can keep the momentum going, South Africa better watch out.
South Africa
Current Odds: 7/4 (2.75)
South Africa might not have as smooth of a road to the finals as England, but the Springboks made it here just in time for a world cup finals rematch against England, which was 12-years in the making.
Looking back, Springboks opened their 2019 World Cup campaign with a match against New Zealand, who were not only their first opponents of the group stage but also the biggest rivals for the first seed. The fixture between the two rugby juggernauts ended in favour of All Blacks (23:13), who outclassed South Africa and crushed their dreams of claiming the first win of the tournament.
Despite suffering a crushing defeat in game one, Rassie Erasmus's men proved they were still a class above all other opponents they faced in the group. The Springboks crushed Namibia (57:3), showed no mercy to Italy (49:3) and completely dismantled Canada (66:7), leaving a strong statement they are the team to watch out for.
That said, the South African streak of strong results did not stop in the group stage, as they went on to defeat the home favourites Japan (26:3) in the quarter-finals and edged past Wales in the semi-finals (19:16) to secure a spot on the grand stage.
Throughout the tournament, South Africa got progressively better by taking full advantage of their physical brand of rugby, which proved to be too much for all teams that stood in their way to the finals. Out of all, however, it was Wales who put up the toughest fight and made South Africa work hard to claim the W.
The Sunday's fixture between Wales and South Africa was one for ages as it can easily be regarded as one of the most exciting matches of the tournament thus far. While it was a close affair throughout, the Springboks always looked like they had an edge. In the end, it was just that small edge that pushed South Africa over Wales to prevent an all-northern hemisphere final and to secure their third world cup finals appearance.
Player to watch: Handrè Pollard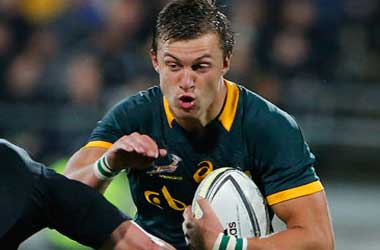 It would be a crime not to mention Handrè Pollard as the main man to watch at this world cup final. There were many players in the South African squad who have shown composure in clutch moments. However, none more so than the 25-year-old, who was simply spectacular in South African win over Wales, where he kicked four penalties and a conversion.
It's fair to say Handrè Pollard single handedly won the match for his team, with his 75th-minute penalty, leaving Wales with only five minutes to respond. As we already know, Warren Gatland's men failed to muster up a response, resulting in yet another failed attempt to make it into the world cup finals. With his performance in the semi-finals, Handrè Pollard earned the Mastercard Player of the Match award, which only further cemented him as one of the best Fly-halfs in the world.
Prediction
Given what is at stake, we can't expect anything less than an exciting closely-fought final, where, as we have come accustomed to, anything can happen. That said, there can only be one winner, and there can only be only one World Champion.
For a match of such magnitude, we can predict no side will take many risks in the early stages, simply to avoid suffering an early setback, which would put them into an unenviable position. That style of play will arguably suit the South African side more, however, there is a reason why England are entering this world cup final as heavy favourites and it's a good reason.
To say England played well this tournament would be a huge understatement. They have crushed everything in their path and reached their peak with semi-finals win over New Zealand. And if that result is anything to go by, it's easy to see why England are considered as heavy favourites to claim the title this November. We expect Jones and his men to take control over the match, avenge the 2007 finals defeat against South Africa and claim their second world champions title in history.