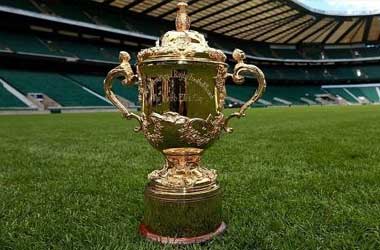 The 2019 Rugby World Cup is set to kick off on Friday, September 20 at Ajinomoto Stadium in Chōfu, and conclude on Saturday, November 2 with a grand finals fixture at Nissan Stadium in Yokohama.
This year's World Cup It will mark the ninth Rugby World Cup tournament in history and the first one hosted in Asia and outside the heartland of rugby union.
The tournament will feature 20 of the biggest and strongest teams from all over the world competing in four groups of five over 48 fixtures at 12 locations throughout Japan.
Each group will be a single round-robin of ten games, meaning each team gets to play one match against each of the other teams in the same pool.
Following the group stage, only the top two teams from each group get to advance into quarter-finals, whereas the top three teams from each group get an automatic invitation to 2023 Rugby World Cup.
Best Sports Betting Sites For Japan 2019 Rugby World Cup
What we can expect in this year's world cup is for all the spotlight to be turned towards New Zealand, who won both of the last two Rugby World Cups, and will look to make it three in a row in Japan. They do seem like they are in the best spot to do so, yet they can expect some resistance from other teams, most notably England and South Africa, who will not go down easily.
THE PROMO GUYS
Rugby World Cup 2019: Team Analysis
* Odds have been provided by BetOnline and are accurate as of 10/09/2019
Rankings are current (10/09/2019) Mens' Rugby World Ranks
New Zealand (Ranked 2nd)
Players to watch: Beaudin Barrett and Kieran Read (c)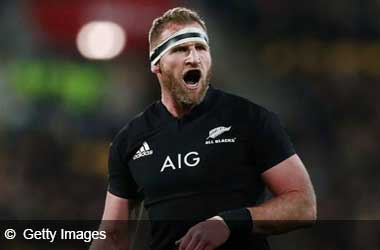 New Zealand enter the 2019 Rugby World Cup as the favourites to go all the way, which should not come off as a surprise to anyone.
The All Blacks are the most feared squad in the world, and not only because of their intimidating Haka dance, but also due to the fact they have some of the biggest, fastest, strongest and the best players in the world in their squad.
It's hard to find a flaw in New Zealand's team and while they can be beaten, there is little to no reason to doubt in their capability to win their third World Cup in a row.
Odds to win: +135
England (Ranked 3rd)
Players to watch:: Owen Farrell (c) and Maro Itoje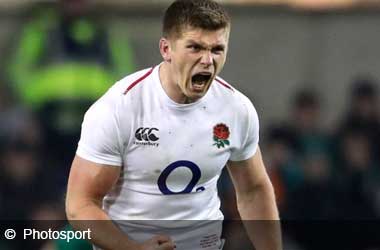 England come off as one of the few teams that can potentially stop New Zealand and claim the 2019 World Cup title for themselves.
That being said, England has found themselves in the so-called "pool of death" for the second World Cup in a row, which means they are in for a tough start of the tournament, which could result in fatigue to set in ahead of the playoffs.
For England to have a shot at dethroning New Zealand, they will have to go through a tough group and while there is always a chance they will fail, the English team should have enough quality to push through and reach the playoffs.
All in all, the Lions look to have a very solid team, considering they finished second in 2019 Six Nations. They might not be one of the most consistent teams out there, but when their key players are on top of their game, England becomes a force to be reckoned with.
Odds to win: +450
South Africa (Ranked 4th)
Players to watch: Eben Etzebeth and Siya Kolisi (c)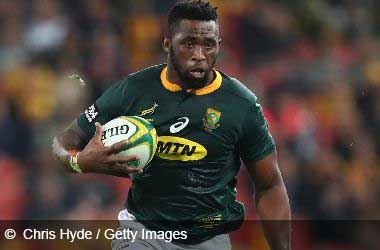 South Africa got themselves into a group with New Zealand, which despite how it may seem at first glance, is a very good thing for both sides.
Meeting in the group stages means South Africa and New Zealand will not have to play each other until the finals, which is one thing to look forward in the eyes of both teams.
South Africa will enter the tournament as second-favourites to lift the trophy, right beside England, yet there is a reason to believe South Africa will enjoy a better run compared to England this World Cup.
Ahead of the 2019 World Cup, South Africa have not suffered a single defeat against teams from the Southern Hemisphere, which is an impressive record to hold. They are known to be fast and fierce and should they display their full strength early into the tournament, it should not come off as a surprise to no one, if Springboks finish high.
Odds to win: +450
Ireland (Ranked 1st)
Players to watch: Connor Murray, Rory Best (c) and Tadhg Furlong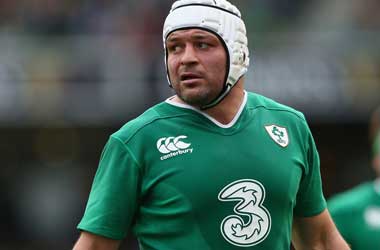 Ireland enter the 2019 Rugby World cup as fourth favourites to win their first-ever title of World Champions and while they are considered huge underdogs compared to England, South Africa and New Zealand, the Shamrock seem well-prepared to challenge the elite teams.
Most of the doubts surrounding Ireland's ability to win the World cup came after their less than impressive Six Nations 2019 campaign, where they finished third.
That result was a huge disappointment, considering they won the Six Nations Grand Slam only a year prior.
That being said, Ireland do have one of the most experienced squad when it comes to big tournaments, which could prove to be very beneficial in their quest to win the prestigious trophy.
Odds to win: +900
Dark Horse: Japan (Ranked 10th)
Players to watch: Michael Leitch (c), Ataata Moeakiola, Kenki Fukuoka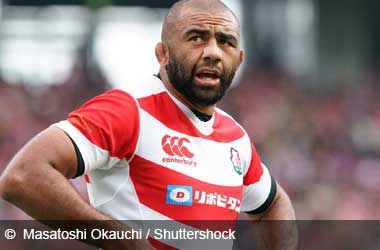 The hosts, Japan enter the 2019 World Cup as huge underdogs, yet that will not stop them from showing off their full might in front of their home crowd.
If Japan somehow manage to win the 2019 World Cup, it would be the biggest upset in the history of all sports, so it's not really something we can count on happening. There is little to suggest Japan has the quality to stand up against some of the best teams. That being said, we cannot forget their impressive 34-32 win against South Africa in 2015 World Cup, which on its own ranks as one of the biggest upsets in sports. If Japan manage to channel the same spirit as they did on that day, Japan could be a very interesting team to watch.
Odds to win: +150000
Our Prediction
We will keep our outright prediction short and sweet, as there is really not a lot to discuss when it comes to picking out the favourites to lift the rugby's ultimate prize in Tokyo.
New Zealand will enter the 2019 World Cup as undisputed favourites and we cannot argue with that. They have been the most dominant team in rugby for the last decade and we do not believe that will be any different this time out. We might see England and South Africa challenge All Blacks and push them to their limits, but when push comes to shove, we can trust the New Zealand to come out on top.
Back up New Zealand to win their third consecutive title and cement themselves as the most successful rugby team in history, with four World Cup titles to their name.