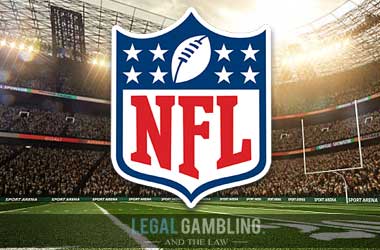 The NFL Playoffs are in full swing, and we will narrow the field down to just four teams who could contend the Super Bowl Title after this weekend. The Wild Card Round saw plenty of exciting games, and a few notable upsets. All four home teams this weekend had the Wild Card Round off, and they should all be well rested.
Usually the point spreads are pretty thin at this point of the NFL Playoffs, but that isn't necessarily the case this weekend. A few of the home teams are large betting favourites, but there could definitely be a few upsets. This weekend will set the stage for the Conference Championship Games the following weekend in what is always one of the best days of football each and every year.
Best Online Sportsbooks To Bet On The 2019 NFL season
CBS Sports
2019 NFL: Divisional Round Analysis
We now take a look at the four games and pick out which four teams we think will make it to the championship games.
* Odds have been provided by BetOnline and are accurate as of 07/01/2020
Minnesota Vikings @ San Francisco 49ers
(Saturday, January 11 at 3:35 PM CT)
This game is a matchup of two of the best rushing teams in the NFL, and both teams have terrific defenses as well. Minnesota is solid against the run and the pass, and they are going to need their defense to play well in this game. The Vikings will also need a huge game from quarterback Kirk Cousins, who played one of his best games of his career in the Wild Card Round.
San Francisco averaged over 144 rushing yards per game this season, but they need better play from quarterback Jimmy Garopolo. Garopolo has been sharp for much of the season, but he could still throw for more yards. The 49ers have racked up 48 sacks during the regular season, and their defense will play a huge role in this game.
Odds To Win: -325 (San Francisco 49ers), +255 (Minnesota Vikings)
Tennessee Titans @ Baltimore Ravens
(Saturday, January 11 at 7:15 PM CT)
Another matchup where both teams will be looking to run the ball the entire game.
Baltimore quarterback Lamar Jackson ran for over 1,200 yards this season while also putting up huge numbers in the passing game. The Ravens average over 200 rushing yards per game, and they will run it a ton in this game.
Tennessee running back Derrick Henry lead the NFL in rushing during the regular season, and he ran for over 180 yards in the Wild Card Round victory. The Titans do have a solid defense as well, but their rush defense will be tested in this game.
Odds To Win: -430 (Baltimore Ravens), +345 (Tennessee Titans)
Houston Texans @ Kansas City Chiefs
(Sunday, January 12 at 2:05 PM CT)
The Kansas City Chiefs are a top-five offensive team this season, and quarterback Patrick Mahomes is averaging more than 300 yards per game. Kansas City does need to run the ball a bit better, but their defense has been surprisingly solid.
Houston's defense has been a mess, but getting JJ Watt back and healthy played a huge role in their Wild Card round win. Quarterback Deshaun Watson threw for over 4,000 yards this season, but he was also sacked more than any other quarterback in the league.
Odds To Win: -460 (Kansas City Chiefs), +360 (Houston Texans)
Seattle Seahawks @ Green Bay Packers
(Sunday, January 12 at 5:40 PM CT)
These two teams are very different, but they both have outstanding quarterbacks that have been leading their teams for many years.
Packers quarterback Aaron Rodgers is going to throw the ball a ton in this game, but he has gotten help this season. Running back Aaron Jones found the end zone 16 times this season, and the Packers have a pair of outstanding linebackers. Za'Darius and Preston Smith combined for 26.5 sacks this season, and will factor into this game.
Seattle is led by quarterback Russell Wilson, and running back Marshawn Lynch is back with the team. The Seahawks really struggled to run the ball in their Wild Card Round win, but they did get terrific play from their defense. Finding a way to stop Aaron Rodgers will be a huge key to this game.
Odds To Win: -195 (Green Bay Packers), +170 (Seattle Seahawks)