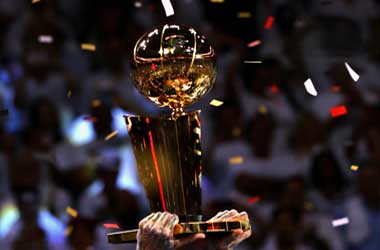 The 75th Anniversary Season of the NBA is here, with renewed hope for many teams around the league as stars look to prove their worth again.
We are back to something that resembles normality, with all teams playing in their home arenas with capacity crowds in attendance, something that will surely make this season more exciting.
The Milwaukee Bucks come back as defending champions, after a 4-2 success in the NBA Championship game against the Phoenix Suns. The Bucks are amongst the favourites once again, but there are many others involved this season, in what could turn out to be a wide-open NBA season.
Bet On NBA This Season With Our Best Sportsbooks
NBA
NBA Finals Contenders
Here is our look at the main contenders this season, plus an outsider as we get ready to see who can compete in 2021/22.
* Odds have been provided by Betonline and are accurate of 15 Oct 2021
Brooklyn Nets
Odds to win: +260
The Brooklyn Nets are the favourites for the NBA Championship as the season begins and it is easy to see why given they have the big three on their roster. James Harden, Kyrie Irving and Kevin Durrant are all talented individuals, putting the three of them together on the same roster is a recipe for success, which is what Nets fans will be hoping for although with Irving missing from 1/2 the games it will be made harder.
Look out for rookie Cam Thomas too, if he performs well then, the Nets are stacked, and the only thing stopping them could well be keeping healthy. The front runners are there on merit, the squad they have assembled needs to bring success and this could be the season they do it.
Los Angeles Lakers
Odds to win: +350
The amount of quality and experience on this season's Los Angeles Lakers team is something that we rarely see in the NBA. The team has a total of 75 NBA All-Star appearances on it, with 17 of them for LeBron James, who will of course lead the group.
There have been a lot of changes over the summer, but many players coming in are very experienced, which should help them cope.
Anthony Davis, Russell Westbrook and Carmelo Anthony are just some of the names alongside James, if this group gets together and uses their experience, they could well go all the way once again.
Questions will be raised about the durability of some of these players, as most are ageing, something that will be monitored as the season goes on, but in terms of experience and quality, they cannot be matched.
Milwaukee Bucks
Odds to win: +750
Winners of the 2021 Championship, with Giannis Antetokounmpo leading the way. He's already a two-time league MVP, a third would give the Bucks a great chance of repeating their success from last season.
The Bucks have made few changes and are looking to go with the same motto as last year, which is that defence wins Championships, and they are aiming to be the best defensive team in the league. In terms of star players and wow factor, this team cannot compete with some in the league, but in terms of being hard to play against and giving up few chances, they are right up there as the best.
Golden State Warriors
Odds to win: +1200
The entire season for the Warriors may depend on Klay Thompson and what he brings to the table. Thompson, Steph Curry and Draymond Green should take to the floor together for the first time since their 2019 NBA finals appearance. That alone is enough to give this franchise hope of success this season, but will it be enough?
Alongside these stars, the Warriors now have hope for the future too, and if their future players can get going quickly, combined with their vets, they could throw together a challenge. Jonathan Kuminga, Moses Moody and James Wiseman are the future, the quicker these players break out and become good NBA players, the more chance this franchise has of being recognised as being a contender
Outsider: Denver Nuggets
Odds to win: +1800
The Denver Nuggets usually rest their hopes on Nikola Jokic, but more is needed and do they have the supporting cast this season to help them get heavily involved in a Championship bid? Hopes will pin on two players, the first being Michal Porter Jr, who has just signed a huge contract with the Nuggets and is expected to become a huge part of the roster.
Secondly, Jamal Murray is going to be key, but not straight away. He will miss most of this NBA season, so the Nuggets need to learn how to perform without him, but on top of that, he needs to come back in enough time so that he is flying for the playoffs.
There is a long term picture in Denver that involves playoff qualification and waiting out for the health of Murray. If they can get it right, Porter Jr lives up to his contract and Murray gets back in time to shine before the playoffs, this could be a team that gets involved as an outsider.
Our Prediction
This looks as though it could be an exciting and hugely competitive NBA season. While the Brooklyn Nets have the big three and Milwaukee have the defensive talent, the veteran stars that the Los Angeles Lakers have brought into their lineup makes them a very interesting proposition.
They will need to gel together quickly, and also show longevity and not get tired as the season goes on, they are legitimate concerns about this roster. However, if they do last out the season and go into the post-season strong, this team has the experience to get through the playoffs and lift a Championship title, with LeBron James leading the way.
Denver may surprise some if Jamal Murray can get back before the playoffs, but the Los Angeles Lakers are our pick.