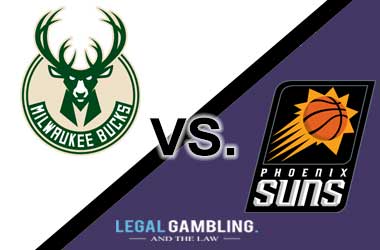 There were a lot of fans who wrote off the Milwaukee Bucks after they had a terrible start to the NBA Championship finals. The Bucks lost the first two games to the Phoenix Suns and went 0-2 down in the 7 match playoffs.
When you lose the first two games in a 7 match series, it becomes extremely difficult to bounce back and win. However, the Bucks showed fantastic fighting spirit led by their best player Giannis Antetokounmpo who put in a tremendous performance in the next two games to level the series 2-2.
The Bucks used their momentum in the 5th Game to put in another stellar performance and win their third straight game to take a 3-2 series lead.
Antetokounmpo received support as Jrue Holiday and Kris Middleton also upped their game to help the Bucks finish with a 123-119 scoreline.
The Bucks are now just one win away from securing the NBA Championship and winning their first NBA title in over 50 years. The next game is set to take place on 20 July and the Bucks will go in as betting favorites with odds of -195 while the Suns are the underdogs with odds of +165.
TMJ4 News
The Bucks definitely have the momentum on their side and Phoenix will be under a lot of pressure after losing 3 straight games in a row. Phoenix knows that they should have won the 5th game but a few mistakes towards the end cost them big time. This makes it all the more difficult for Phoenix as they know that they had a great chance when they were 2-0 up and then again in the 5th game but threw it away.
Bucks Need One More Big Performance
The Bucks will want to win the sixth game and not take it into the 7th and final game as they don't want to give Phoenix any momentum at all. They need another big performance from Giannis Antetokounmpo who has silenced his critics after they lashed out at him once the Bucks lost their first two games.
Phoenix needs to come up with a better defensive plan for the next two games and find a way of reducing the effectiveness of Antetokounmpo. Devin Booker had a great game for Phoenix but needs more support from the likes of Chris Paul and Deandre Ayton.
We are going to back the Phoenix Suns to bounce back in Game 6 and push it into Game 7 for a result.