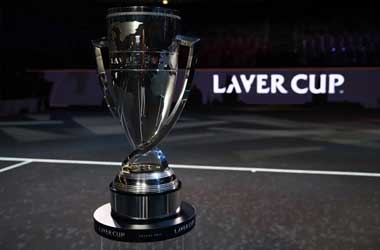 The Laver Cup returns for a fourth time, with Team Europe who since its inception in 2017 are coming to try and win the title once again after complete dominance so far . This edition of the tournament was originally scheduled for September 2020 but moved due to changes in the calendar that year due to Covid-19.
Once again, Bjorn Borg will captain Team Europe while John McEnroe will captain Team World. Games will take place across three days, from September 24 until September 26.
As for the format, a total of 12 games are played across the three days, nine of which are singles and three games are doubles. The first team to reach 13 points is the winner, with games on day one being worth one point, those on day two worth two points and finally, those on day three are worth three points.
Each player must play in the singles but can play no more than two games, which means three of the team will play once and the other three players will play twice. In the doubles, at least four of the six players must play in doubles, but teams don't have to use all six players in those games if they don't want to.
This year, games are played on the hard indoor court inside the TD Gardens in Boston, USA.
Team World have had few selection issues but Team Europe have seen multiple players be selected before withdrawing from the tournament. These include Roger Federer, Rafael Nadal, Novak Djokovic and Dominic Thiem. Despite those losses, every member of Team Europe is still ranked inside the top 10, while there are no top 10 players on the Team World roster.
What Happened in 2019?
The 2019 Laver Cup took place in Geneva, Switzerland, and resulted in a 13-11 success for Team Europe as they won the competitions for the third successive time.
On paper heading into the tournament, Team Europe had a far stronger line-up and that showed here. The opening day saw Team Europe take three of the four points on offer, to give them a two-point lead. Then on the second and third days of the competition, the points were split, which was enough to leave Team Europe two points ahead and taking home the trophy again.
Laver Cup
* Odds To Come Soon
Team Europe
Current Odds:
Anyone looking at the players that have pulled out of this competition from Team Europe would assume that their team has been weakened considerably, but that is certainly not the case. Led by current world number 2 and recent US Open winner, Daniil Medvedev, this team has six players who are all ranked in the top 10 in the world before the tournament.
Stefanos Tsitsipas, Alexander Zverev and Andrey Rublev give Team Europe a formidable top four, and it is these players that are likely to determine if Team Europe wins the title again or not. Assuming that they play as they can, even if just three of the four do, you would expect Europe to take this, as these four are going to be playing a lot over the three days.
Player to Watch: Player to Watch: Daniil Medvedev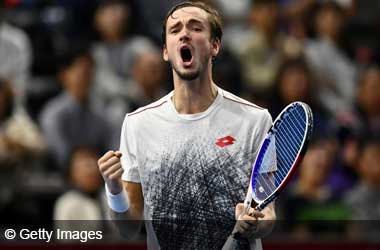 Fresh off the back of a fantastic performance to win the US Open, all eyes will be on Daniil Medvedev. That Grand Slam win could not have come at a better time for him in relation to this event.
With Novak Djokovic out, and experienced heads also missing, it will be on the shoulders of Medvedev to lead this team to victory. Given how close this is to his big win in the US Open, he should arrive here full of confidence and ready to do exactly that.
Don't be surprised to see Medvedev play a lot, but he fancied to win a lot of points over the three days.
Team World
Current Odds:
Team World have never won the Laver Cup and will be desperate to do so before their losing run becomes too big. However, once again, if you compare the two teams on paper, the World team looks to be lacking in star quality.
Without number one in the world Novak Djokovic, the task is easier for Team World, but they still have a team stacked with top 10 talent. The highest-ranked player on Team World is Felix Auger-Aliassime, who is ranked 11 in the world, and they also have Denis Shapovalov, who is ranked 12.
Upsets will be needed if Team World are to win this, but with how the points scoring works, they won't need too many if they come on the right days.
Player to Watch: Reilly Opelka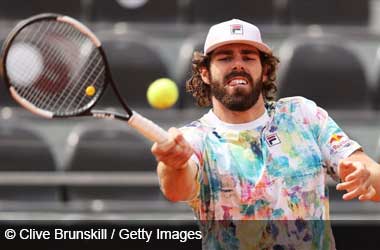 Team World need a player to come and upset the odds a couple of times this week if they are to win and the player to do that may be Reilly Opelka.
He's been on the rise this season and has finally made it inside the top 20 for the first time on the eve of this event, which should give the young American a nice boost in confidence.
He's reached the ATP Masters 1000 final and the 4th round of the US Open in the past few weeks and has the ability to be a very dangerous player here if he can get on a roll. Someone like Opelka needs to overperform if Team World are to have any chance of winning.
Our Prediction
Despite multiple players pulling out of the tournament, Team Europe still have a stacked team to go to battle with and they look as though they will be too strong for Team World, to win another title.
The way in which points are decided should keep this close and gives Team World a chance if someone like Opelka can overperform. However, the quality on the Team Europe roster stretches throughout the entire six, and they can land a fourth Laver Cup here.