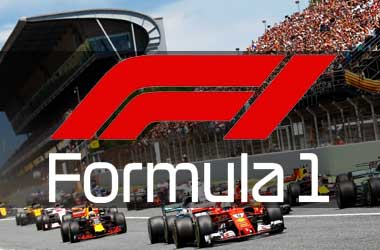 Every once and awhile, Formula One World Championship delivers with a chaotic race, and the most recent Italian Grand Prix was exactly that. The Monza circuit perfectly encapsulated what Formula One stands for, which it has done for several years now – blessing some drivers with historical triumphs, others with tough defeats. For some, Monza was the setting of their final moments.
Nevertheless, F1 action continues with the ninth race of the season, which is set to take place Sept. 12-13 at the Autodromo Internazionale del Mugello just three hours drive south from Monza, where we will see the world's elite F1 drivers compete at the 2020 Tuscan Grand Prix. It will mark the first time in Formula One history that the Italian track will host a World Championship race, which adds another layer of complexity and an element of unknown to an already challenging track.
The upcoming race can easily be regarded as one of, if not THE most demanding race so far this season. The Mugello is widely known as a highly challenging track due to its elevation changes, flowing corners and high speeds, featuring a big straight where cars can easily hit their top speed.
Adding to the already demanding features Mugello has to offer, the weather forecast for the upcoming weekends shows temperatures will hit +30°C (86.0 °F), providing the drivers with an ultimate test of their endurance and their ability to overcome the harsh conditions.
Best Sports Betting Site For Tuscan GP 2020
Looking back at the Italian Grand Prix, F1 fans were treated with a handful of memorable moments, the biggest one being Pierre Gasly's maiden F1 victory after an 18-month long wait. Not only that, but the podium did not feature one of the World Championship favorites, seeing how it was Carlos Sainz who finished in second and Lance Stroll who locked in a top-three finish.
Formula One's top dogs in Valtteri Bottas and Lewis Hamilton, however, finished in fifth and seventh, respectively. At the same time, Max Verstappen continued this season in his style, which saw him finish either on the podium or retire his car.
This time out, it was the latter, ending after his engine broke down (again), thus forcing him out of the race.
Whether we are in for another chaotic and exciting race is anyone's guess. While it might not be as chaotic as the Italian Grand Prix, Mugello is bound to provide us with another exciting race as the 2020 Formula One World Championship slowly approaches the second half of the season.
The Inside Line
Drivers To Watch Out For
* Odds have been provided by Bet365 and are accurate as of 10/09/2020
Lewis Hamilton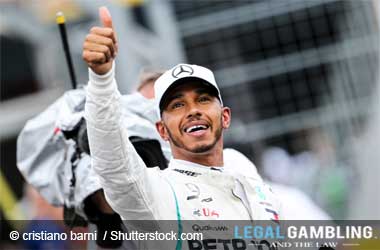 Despite ending the Italian Grand Prix only seventh – which marked his worst placement of the season – Lewis Hamilton is heading to Scarperia e San Piero as the main favorite to hoist the trophy.
That is not too shocking if we consider that the Brit ended last race with a 10-second stop-go penalty for entering the pit lane while it was closed.
With that said, it's fair to say that his absence of success last weekend was not due to the lack of his driving skill, but rather a silly mistake which he has had more than a few in his career.
Nevertheless, Hamilton will enter this race hungry for his sixth win of the season, which would put him only one win behind Michael Schumacher's all-time record of 91, after he already broke the German's podium record at the Spanish GP.
Odds to win: 1.44
Valtteri Bottas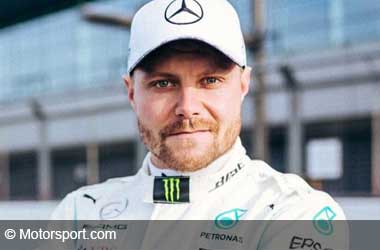 The Italian Grand Prix was fairly disappointing for the Finnish driver, who struggled with his pace. While he managed to reduce the gap on his teammate on the Drivers' Championship to 27 points, he had more than a few opportunities to finish higher than fifth. Yet he failed to show up.
Given that the next weekend will mark the first time F1 travels to Autodromo Internazionale del Mugello, we don't have any Bottas' previous results at the track, but it's worth noting that in recent years, the Finn has accumulated fairly solid results in Italy. Those include a third-place finish at the Italian GP in 2018 as well as two runner-up finishes in 2017 and 2019.
It is also worth noting that Mercedes set the fastest lap in Formula One history for the 2020 Italian Grand Prix, with Hamilton averaging speeds of 264.36 km/h (164.267 mph), so it's fair to say that the Silver Arrows have the right cars to compete on fast tracks such as Mugello.
Odds to win: 4.50
Max Verstappen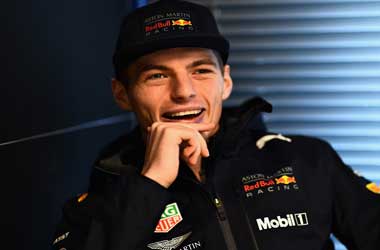 No top-three list is complete without Max Verstappen, who will be making his way to the ninth race of the season following a humiliating end of the Italian GP. Even though the Dutch driver looked solid on the track, another engine failure ended his race prematurely, denying him to improve his rather poor record on Italian tracks where he has yet to finish higher than fifth.
Nevertheless, Verstappen has proven time and time again he can compete with the Mercedes squad and will surely look to do so again next week where the "Mad Max" will be chasing his second win of the season. That is if his engine does not give up on him.
Odds to win: 6.00
Dark Horse: Lando Norris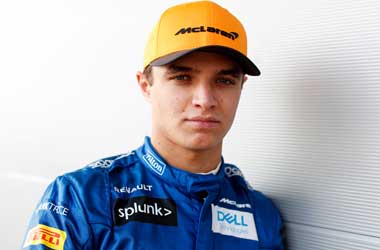 After what happened last weekend, many bettors will look towards outsiders picks for the next race, and you can't blame them. With Gasly going against all odds and winning the race, Sainz locking in a runner-up finish, and Stroll claiming the final podium, it's fair to assume at least one of the three will show up once more at Mugello.
For us, however, it's Lando Norris that is the driver to follow. He finished fourth in the Italian GP, the second-best placement of his career after already claiming podium (third) in Austria.
The 20-year-old F1 prodigy is entering the next race priced at 51.00, which is fairly generous considering how solid his driving has been this season.
While nothing is guaranteed, there is a chance Norris could impress once more and push for his career's second podium.
Odds to win: 51.00
Our Prediction
We did not talk about any Ferrari drivers and for good reason. The Prancing Horse had a nightmare weekend at Monza, and, while Charles Leclerc managed to win the Italian GP last time out, he, unfortunately, crashed his car last weekend, while Sebastian Vettel was unable to progress through Q1.
Ferrari struggles are also reflected in the betting odds offered on which manufacturer will retire their car first. With 6.00, Ferrari is the only second favorite to do so behind Haas. However, we won't focus on that market for this race.
For our prediction, we also will steer clear of betting on Hamilton, since it's difficult to know which driver will deliver on the upcoming track, making the 1.44 offered on Brit a bit too low for our liking. On the other side, we like our chances with 5.00 offered on Norris to improve upon his fourth-place finish last weekend and challenge a top three.
Another driver worth considering – while not mentioned above – is Daniel Ricciardo to finish in the top six (2.10). He achieved a top-six finish last time out with a fairly large margin ahead of Hamilton (+17.245s) and Esteban Ocon (+18.691s), while also managing a top four in Belgium a week prior, so there is reason to believe the Australian driver can do it again.