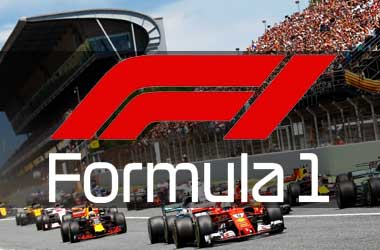 Following an exciting race in Russia, it's time for drivers and teams to fly over to the Land of the Rising Sun, where they will participate in the 17th race of the season, meaning there are only five races left before the curtain falls on 2019 season of Formula One World Championship.
The Japanese Grand Prix is set to kick off on October 11, 2019, with two practice races, followed by the third practice and qualifiers on Saturday, October 12 and the grand finale, on Sunday, October 13.
This year's instalment of Japanese Grand Prix (formally known as Formula 1 2019 Honda Japanese Grand Prix) will mark the 45th running of Japanese Grand Prix and 35th time the race will be held as a World Championship event. Just like previous 30 events, the drivers will square off at the famous Suzuka International Racing Course, which is one of the few tracks in the world that prides itself with a "figure eight" layout.
Best Sports Betting Sites For Japanese GP 2019
The Japanese race is widely regarded as one of the most challenging and the most dangerous F1 circuits, which is the name Suzuka Circuit got for its show-stopping centrepiece, also known as 130R turn. The name of the turn comes from its 130m radius double apex, which makes it one of the fastest, yet the most feared corners in racing, putting a load of 3.5 G on racers, which can make or break drivers' championship campaign. The dreaded section of the track is also the main reason why Motogp decided to cross out Suzuka from their calendar, following the crash of Daijiro Kato in 2003.
That being said, the 130R is not the only challenge that will await the elite F1 drivers this Sunday on what could easily be described as one of the best, and in eyes of some, THE best F1 circuit of the season, where the drivers can really make a difference as they battle on John Hugenholtz's masterpiece.
Lewis Hamilton and Sebastian Vettel will arrive to Japan as the only still-active F1 drivers, who have won at Suzuka Circuit more than once. Vettel won in Japan four times (2009, 2010, 2012, 2013), whereas Hamilton managed to one-up last season with five titles (2007, 2014, 2015, 2017, 2018). That being said, it's the legendary Michael Schumacher who remains the most successful driver with six titles he won between 1995-2004. Meaning a win here for Lewis Hamilton would mean the Brit would not only set himself up nicely to win the championship title prematurely but also that he would catch up with Schumacher with six titles in Japan.
The Inside Line
Drivers To Watch Out For
* Odds have been provided by Bovada and are accurate as of 10/10/2019
Charles Leclerc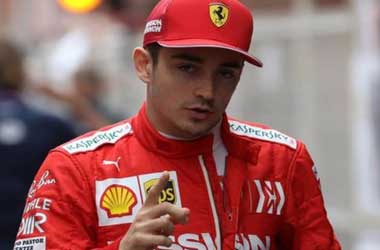 Charles Leclerc will arrive to Japan as the favourite to take the checkered flag, which considering his superb form should not come off as a surprise.
It would be safe to say the Ferrari prodigy started to find his feet in the last couple of months, with his fourth-place finish in Hungary, two top finishes in Belgium and Italy in addition to a runner-up finish in Singapore and an impressive bronze medal in Russia last week.
So far into the season Charles Leclerc won two races and finished on the podium nine times. With that he accumulated 215 points, which was enough to edge past Verstappen on the drivers' standings, who has been pushed down to the fourth place with 213 points.
That being said, Leclerc does not have too fond memories of Japan, where he was forced to retire from the race in 2018 after an unfortunate crash with Magnussen.
Odds to win: 2.65 (+165)
Lewis Hamilton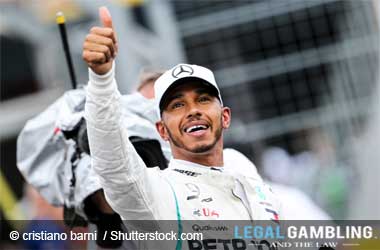 While we can praise Leclerc for his solid results and immense talent he has shown in the last couple of months, it's Lewis Hamilton who had one hell of a season and deserves to sit at the top of the drivers' standings.
As it stands now, Hamilton is 73 points ahead of Bottas and 107 points ahead of Leclerc, so in theory, the Brit could lose the title. But in reality, we can all agree that won't happen.
So far into the 2019 season, Hamilton won nine races and finished on the podium 13 times. That puts him at 322 points, which is 86 off last season's final tally of 408, meaning the Brit could break his own record if he manages to keep up the tempo he has set in Russia.
At this point, Hamilton is so close, yet so far from his sixth F1 Driver's Championship, which is why we do not believe he will slow down until the has the title is in his hands.
Odds to win: 2.50 (+150)
Sebastian Vettel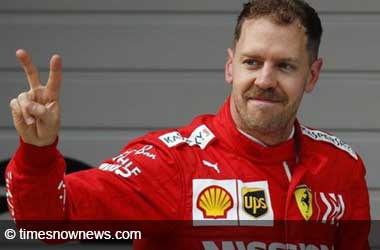 Russia was not too kind to Vettel, who had an exceptional start of the race but was ultimately forced to retire due to MGU-K failure. As he stopped the car and was forced out of the race, Vettel said the now-famous line "Bring back the v12s", that still resonates in many F1 fans heads.
A lot of expectations have been put on Sebastian Vettel ahead of this season, seeing how he has been neck-to-neck with Hamilton for most of the last season. That being said, the German 4-time champion failed to deliver as he now finds himself sitting at fifth place in the driver's standings with 194 points.
One win and seven podiums is all Vettel has to show for 16 races into the season, which as we have mentioned is far from expected. At this point, he has most likely made peace with the fact he won't achieve anything remarkable this season, meaning his job will be to help Leclerc finish further up the table, although he most likely does not like that idea as heard in Russia.
Odds to win: 3.75 (+275)
Dark Horse: Max Verstappen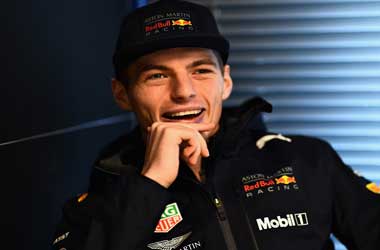 Just like in our previous preview, we will side with Max Verstappen as our dark horse pick, simply because the Mad Max is a driver who is destined for big things.
He might not win the title this year, but we can't simply ignore he was the youngest driver in history to win an F1 race, at just 18 years of age, clearly showing he was born to race. And considering he turned 22 barely a week ago, we can rest assured, we will be looking at a lot more Verstappen in the upcoming years.
Max Verstappen has had a pretty decent 2019 season, winning two races and finishing on the podium in nine, which earned him 212 points and fourth place on the drivers' standings.
The reason why we believe Verstappen could push for a win here, is the same as we have stated ahead of Russian Grand Prix. He is neck-to-neck with Leclerc in the battle for the third spot on the drivers' standings, meaning there is some extra motivation for the Dutchman to prove his worth and put up a show in Japan.
It's also worth noting Verstappen has finished runner-up at Suzuka Circuit in 2016 and 2017 and finished third last year.
Odds to win: 6.50 (+750)
Our Prediction
When it comes to the final races of the season, predicting Hamilton will win has become a recurring theme for us, and for all the right reasons. Not only is he more than capable of outpacing all of his opponents, but the odds offered on him to do so are also very appealing.
It's worth noting Mercedes has won every Japanese Grand Prix since 2014, with Hamilton winning four out of last five races at Suzuka Circuit. Ferrari of course, can't be underrated here, but considering the Prancing Horses have not won in Japan since Michael Schumacher in 2004, makes us believe Mercedes has the upper hand here.
Last but not least, we have to mention Max Verstappen, who we believe is a solid pick, especially with the offered odds. The Dutchman has a solid record in Japan and the added pressure could prove to be enough for him to push for a win here.