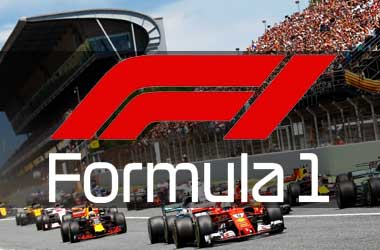 Everything is ready for the 2019 Italian Grand Prix, set to take place on Sunday, September 8 at the historic Autodromo Nazionale Monza. The event will mark the 14th race of the Formula One circuit, 83rd time the race will be held at Monza and 88th running of Italian Grand Prix.
Autodromo Nazionale Monza or simply Monza is one of the most well-known and most iconic circuits of Grand Prix series. Built-in 1922, Monza is the world's third purpose-built motor racing circuit and one of the seven circuits to host the inaugural Grand Prix in 1950.
The Grand Prix track has seen several changes in its long history, yet it managed to stay true to itself, keeping its most iconic features, including Curva Grande, the Curva di Lesmo, the Variante Ascari and the Curva Parabolica.
While known for its fast straights and historic races, Monza also holds the unenviable title of one of the deadliest tracks, claiming lives of 52 drivers and 35 spectators since 1922.
Best Sports Betting Sites For Italian GP 2019
Drivers To Watch Out For
* Odds have been provided by Bovada
Drivers will still be feeling the emotions of last weekend with the tragic passing of Formula 2 driver Anthoine Hubert. With 20 of the best F1 drivers entering the race, there will always be room for a solid competition for the top spots. Who and how will end up on top is anyone's guess, nonetheless, there are a few drivers who are considered the top dogs ahead of the Italian Grand Prix. Now let's check out which those drivers are, and which driver do we believe can cause an upset and win.
Charles LeClerc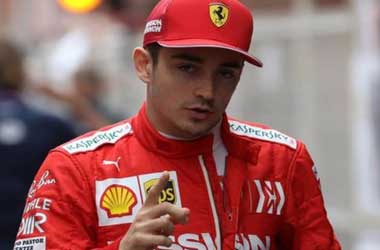 The 21-year-old prodigy won the first race of his career and the first race for Ferrari last weekend in Belgium when he finished 0.981s ahead of 5-time champion Lewis Hamilton.
While winning a race is a huge individual achievement, it was bound to happen sooner or later with the performances he has shown. So far into the season Leclerc already achieved six podiums finish and will look to extend his impressive record with yet another solid finish in Italy.
Last year, Charles Leclerc finished 17th at the Autodromo Nazionale Monza, which is by no means a strong result ahead of his second visit to the historic track.
That being said, Leclerc has improved significantly this season and should he repeat his run from Belgium, he could easily find his way into the top three.
Odds to win: +135
Lewis Hamilton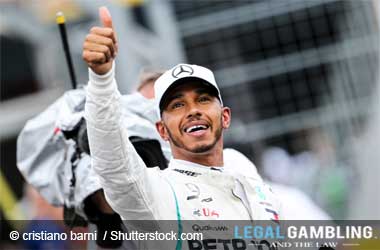 It's hard to imagine any F1 race without Lewis Hamilton as one of the favourites to win, and the Italian Grand Prix is no exception.
With eight wins and 11 podiums, 13 races into the season, Lewis Hamilton deservingly sits at the top of the leaderboard, yet he cannot be too happy after losing to Leclerc in Belgium. Lewis Hamilton will enter the Italian Grand Prix hoping he can win here for the third year in a row, which would make him the only driver in history to ever do so.
Additionally, a win this weekend would mean Lewis Hamilton would claim his sixth, making him the most successful racer at the Italian track, passing the legendary Michael Schumacher.
Odds to win: +175
Sebastian Vettel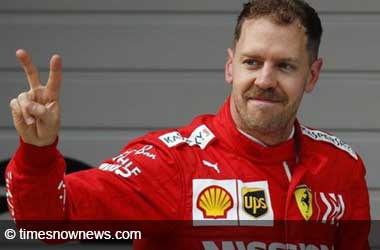 The German driver currently sits at an unenviable fourth place on the F1 standings with six podiums and no wins to his name just yet.
While still searching for his first win of the season, Vettel is deservingly one of the top three favourites to win the race. Not only has he shown great form by finishing runner-up in Germany, third in Hungary and fourth in Belgium last weekend, Vettel is also the second most successful (still active) driver at Monza, with three wins to his name (2008, 2011, 2013).
Finishing at the top consistently throughout the season, Vettel is expected to win a race sooner or later and what better place to do so than in Italy, where he won his first-ever Grand Prix in 2008.
Odds to win: +250
Dark Horse Pick: Max Verstappen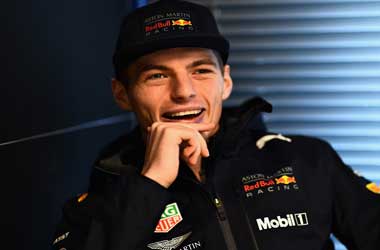 The Dutch driver remains sited at the third place in the F1 standings with two wins and five podiums to his name. Looking back at most recent results, Verstappen won in Austria, finished fifth in Britain, won in Germany and finished runner-up in Hungary, only to crash out at the Spa last weekend to end his impressive run.
Despite the unfortunate exit last weekend, Verstappen is expected to push for a solid finish in Italy, which would cement his spot in the overall standings. Verstappen's best finish at Monza came last year when he finished fifth.
Odds to win: +2000
Our Prediction
A lot of hopes have been put into the young Moroccan driver, Leclerc to keep his momentum going and win in Italy. While momentum and good form are both crucial in winning races, we do believe he is slightly overrated ahead of the Italian Grand Prix.
There is no denying Leclerc was simply phenomenal throughout the season and deservingly won at Spa, yet we have some concerns if he can outrace Hamilton, who is on the verge of becoming the most successful racer at the Italian race track.
Hamilton is considered to be one of the best drivers for a reason, and while we do respect Leclerc's show last weekend, we would not feel comfortable betting against Hamilton at +175 with Paypal and his experience at Monza.