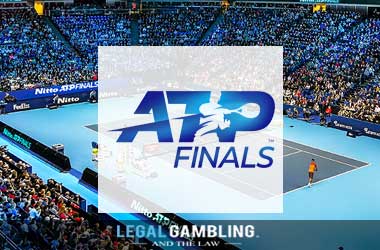 The 2019 ATP Finals, also known as 2019 Nitto ATP Finals for sponsorship reasons, is an inaugural men's tennis tournament taking place at the end of the ATP World Tour, which is set to take place at the 02 Arena in London, from November 10 to November 17, 2019. The tournament acts as the season-ending event, featuring only the highest-ranked singles players and doubles teams of the 2019 ATP Tour.
The 2019 ATP Tour is set to culminate this November at the O2 Arena in the English capital, for the third year in a row. It will mark the 50th edition of the tournament for singles and 45th event for doubles and as any year before it promises to be the most thrilling tournament of the year.
The tournament will be played on indoor hard courts and it will feature only the top eight players of the 2019 ATP Tour, meaning we will get to see some of the biggest names in tennis world under the same roof, where they will duke it out for a chance to claim the US $1,280,000 in prize money and the title of 2019 ATP champion.
Top Sportsbooks To Bet On The ATP Finals 2019
The tournament uses a round-robin format, dividing the eight qualified players into two groups of four. The players are seeded into groups based on their ATP Rankings. All matches, including the finals, are played as best-of-three sets with tie-breaks in each set including the third.
ATP Tour
Players To Watch Out For
* Odds have been provided by Bovada and are accurate as of 08/11/2019
Novak Djokovic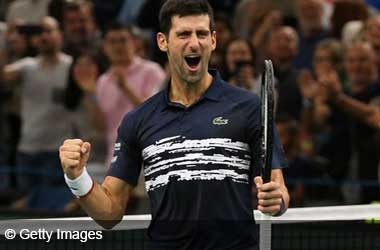 Novak Djokovic will arrive at London as the favourite to win his sixth ATP Finals and that should not come off as a surprise to anyone.
The Serbian tennis legend was forced to retire from the 2019 US Open at the end of August due to a shoulder injury. While the injury caused a lot of concern whether Djokovic will be able to remain competitive this season, he returned back stronger than ever.
After returning back to the court, Djokovic completely dominated at Japan Open where he did not drop a single set. Unfortunately, he failed to repeat his success in Shanghai, where he lost to Stefanos Tsitsipas in the quarter-finals, which is his only defeat in last 13 matches.
That said, Djokovic got his revenge against the Greek player in Paris, where he dismantled him in quarter-finals (6-1, 6-2) and went on to win the whole thing, which marked his fifth title of the season.
Any tennis tournament Djokovic is involved in, he will be one of the favourites and it's easy to see why. When he is on top of his game, he is practically unbeatable.
Odds to win: 2.25 (+125)
Roger Federer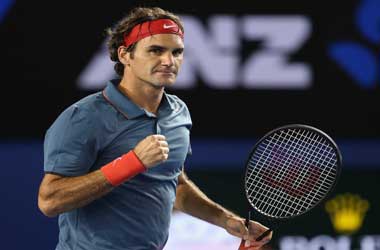 Roger Federer was, unfortunately, unable to add to his Slam haul, however, managed to claim the title at Dubai, Miami Open and Halle Open.
Federer has six World Tour Finals titles under his belt, making him the most successful tennis player out of the top three favourites. Despite that, he will enter the tournament as the second favourite behind Djokovic.
That said, Roger Federer is not what he used to be anymore, seeing how he only managed to average a title every 4.3 events. Nadal and Djokovic on the other side both claim a title every 3.4 events.
The Swiss tennis legend might have a very impressive record at World Tour Finals, but it's hard to see he will manage to add to his impressive trophy cabinet here, seeing how he can hardly compare to the form of Djokovic.
Odds to win: 4.50 (+350)
Rafael Nadal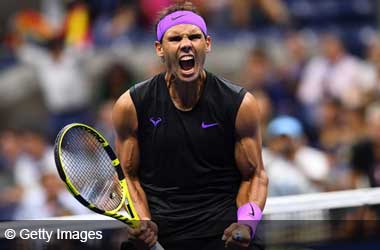 When we talk about the best tennis players that ever lived, Rafael Nadal is bound to come up in the conversation and for all the right reasons.
With 19 Grand Slam titles to his name, Nadal is as of today the second most successful tennis player in the history of the sport, only trailing Roger Federer, who has 20.
Looking at the Spaniard's performance this season, it's hard not to be impressed. Nadal won Italian Open, French Open, Canadian Open and US Open and all that by producing an impressive 48-6 overall record.
Rafael Nadal will enter the ATP Finals as the third favourite, priced at 5.50 (+450), which puts him behind both Roger Federer (4.50/+350) and Novak Djokovic (2.25/+125). While a very tempting pick at given odds, considering he has defeated Djokovic twice this season already, we have some doubts about Nadal's chances to triumph.
The biggest concern about the Spaniard are his injury problems, which bring things into a much sharper focus. Nadal withdrew from his semi-finals bout against Denis Shapovalov at the Paris Masters due to an abdominal problem.
He might be hungry to claim his first-ever Tour Finals title, however, he will need much more than the hunger to win here. That is if he does not decide to skip the event, as some speculations suggest.
Odds to win: 5.50 (+450)
Dark Horse pick: Daniil Medvedev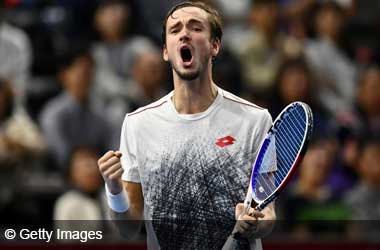 As for what Daniil Medvedev has shown this season, and most importantly towards the end of it, it's entirely possible he is slowly running out of gas, considering he withdrew from Kremlin Cup and even lost in his first match to Jeremy Chardy at the Rolex Paris Masters.
That said, the Russian has won more hard court matches than anyone else this season, which should work in his favour in London.
Furthermore, it's hard not to be impressed with what he has shown at Cincinnati Masters where he won and US Open, where he finished second behind Nadal but was just spectacular.
Medvedev is currently ranked fourth in the world and the odds provided on him fairly reflect that. He has made it to the finals in six straight events and won three of them. The Russian might not be seen as one of the top three players, but he unquestionably can put up a solid fight against any opponent he may face.
Odds to win: 6.00 (+500)
Our Pick
It's hard to put in words just how incredible Djokovic has been this season. He claimed five titles, which includes two Grand Slams and two Masters, and did all that by winning 53 of his 62 matches, which paints a clear picture just how dominant he is.
He produced 358 aces this season, won 66% of his first serves and even saved 65% of breakpoints, which speaks louder than words. While he can have his moments of weakness, which are a rarity, to begin with, Djokovic when on top of his game is a force to be reckoned with. There are a handful of players at the tournament who could potentially defeat him, but we can trust Djokovic to focus and produce another title-winning run.
Another very tempting bet is Daniil Medvedev. We have talked about his incredible performances this year, and while that alone makes us believe he can make something happen here, we also have to add one more important factor. By the time the tournament starts, Medvedev will have only one match behind him in last three weeks, leading us to believe he will be ready to make one final push of the season and impress.