Things are looking great for Romanian eSports fans. In this article, I will be showing my fellow Romanian bettors how to find the best eSports betting sites, and provide them with insight on Romanian gambling laws. Keep up!
Legal Romanian eSports Betting Sites
There are various factors that make for a great eSports betting site, and many recreational bettors don't know what these factors are. That's why my team of eSports specialists took the time to scour the web looking for the best eSports betting sites in Romania.
Instead of wasting your time and ending up on a potentially fraudulent eSports betting platform, just sit back and enjoy the show — we've got you covered.
Popular Pages:
Is eSports Legal in Romania?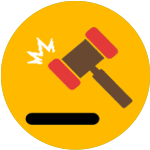 Since 1991, Romania has had a strong land-based gambling industry. As of 2015, the Oficiul Național pentru Jocuri de Noroc (ONJN), which is the main gambling regulatory body in the country began issuing licenses for both domestic and international operators. This opened the door for the world's leading eSports betting brands.
On top of state-licensed eSports betting operators, Romanians can sign up with offshore-based eSports bookies without suffering any legal consequences.
The Romanian Government has a pretty mild stance towards offshore gamblers, so you won't be breaking any laws for signing up with the eSports betting sites listed below.
How We Picked the Best eSports Betting Sites in Romania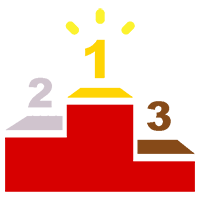 By using an industry-leading selection process which consists of countless hours of comparisons and assessment of every betting site that accepts players from Romania.
We delve into the nitty-gritty details and determine which operators are truly worthwhile. Take a peek at the paragraphs below as we'll try to elaborate on what our recruitment procedure looks like.
Why Should You Trust Us
Because of our experience, which is priceless with these matters. Over the years, we've learned exactly what qualities an online bookie should possess, and which ones should be avoided at all costs. We use our strict selection criteria and always stick to it. Our expert teams value objectivity over anything else, which is why our reviews are always 100% unbiased and honest. The safety of our readers is our top priority and we would never allow any shady operators to slip through our fingers.
Making Sure that Romanian eSports Betting Sites Are Safe and Legal
There are two ways to benchmark the safety of an online betting site — checking the licenses and the security protocols used by the operator. If the site is properly regulated by an esteemed licensing jurisdiction, it means that it has done everything in its power to ensure that players get a fair and safe betting experience.
But regulation is only one side of the coin. The betting operator also must use top-notch security tools like SSL encryption and firewalls to prevent hacker attacks and any kind of unauthorized access to players' sensitive data. If a betting site is both regulated and adequately secure, then there is nothing you should worry about.
What We Look for in Romanian eSports Betting Sites
We look for an operator that checks all the right boxes, including bonuses, security, availability of betting markets, customer support, banking, and user experience. If it meets the highest standard as far as these aspects are concerned, then it will get a vouch from our team. The more qualities an eSports betting site has, the higher it will rank on our list.
eSports Betting Industry in Romania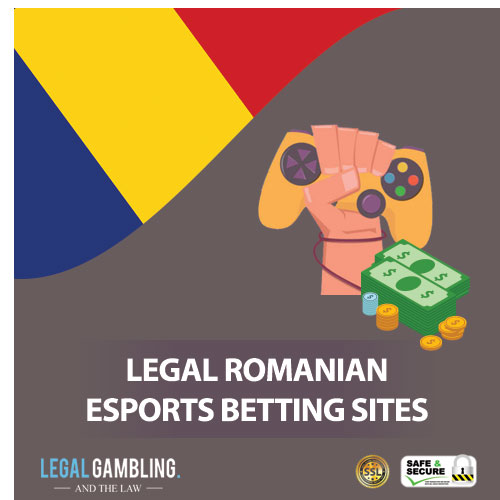 Things are going in the right direction, I can tell you that. With each passing day, we're seeing more and more betting operators applying for licenses in Romania. Some of them are eSports specialists while others are traditional bookies that offer odds for eSports competitions.
It's still early to make any predictions, but by the looks of it, Romania is going to have a robust eSports industry very soon. And until that happens, you can place eSports bets in one of our recommended offshore sites.
Mobile eSports Betting in Romania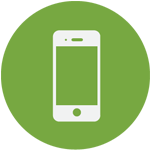 For a while now, Romanians have been able to use their mobile devices to bet on their favorite sports teams online. The same goes for eSports operators, as all of them have developed mobile-friendly betting platforms to make the entire experience much more convenient.
You can bet on all eSports competitions without even having to download anything. All you have to do is access the site via your mobile browsers, and you're all set. Piece of cake.
Popular Payment Methods in Romania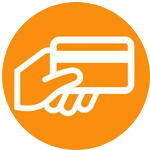 Depositing and withdrawing in eSports sites from Romania is a straightforward process. In each of our featured sites, there are a plethora of easy-to-use and safe payment methods that Romanian bettors can use to fund their accounts and cash out their hard-earned winnings.
Available options include credit and debit cards, e-wallets, prepaid cards and even cryptocurrencies. The great news is that you won't have to pay any fees when making transactions on these sites.
Better yet, you don't have to wait for an eternity to get your hard-earned winnings as all cashouts are processed within a couple of days.
Responsible Gambling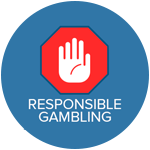 I know that it seems unbelievable that anyone could become a gambling addict by betting on video games, but it's possible, trust me. And once you slip into problem gambling, it can be extremely difficult to recover.
That's why it's paramount that you seek professional help as soon as you notice any signs of gambling addiction.
There are several institutions that could help you overcome your problem, including:
Final Thoughts
Romanians are truly in luck for living in such a gambling-friendly country. Pretty much every form of gambling is allowed in the nation, and that includes eSports betting. If you're looking for top-notch eSports betting sites, take a look at our exclusive list. Not only are these sites 100% legal, but they're also fantastic in every regard.
Remember to always gamble responsibly and please contact me if I can help you with anything else.
Frequently Asked

Questions
Is eSports betting legal in Romania?
Are there any bonuses for Romanian eSports bettors?
What's the legal gambling age in Romania?