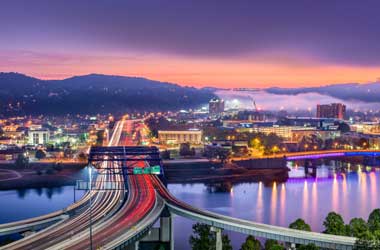 Sports bettors in Washington D.C will be happy to know that legislators have decided to approve a sports betting bill that will make it legal to place sports wagers.
Washington D.C does not have a casino industry and hence sports betting will be overseen by the D.C. Lottery.
While this is good news for sports bettors in Washington neighbouring West Virginia has concerns that its sports betting industry could be negatively impacted when sports betting launches in the capital.
In a statement, John Myers, Lottery Commission director for West Virginia said
We did anticipate they would be a player early in the process. We knew D.C. would be coming on. We expect Maryland will be coming online, and Pennsylvania is into the process.
Myers did not directly address the potential impact that it could have on the state's sports betting industry but stated that when the state lottery made its revenue projects for the year it did not take in account sports betting revenues since the industry was new and it was hard to make accurate projections.
WUSA9
Based on numbers from November, sports bettors in the state put down a total of $13.3 million in bets and took in a total of $11.96 million in winning bets which left $1.33 million in net profit. West Virginia takes a 10 percent sports betting tax which saw state coffers take in $133,351 which was more than a 100 percent increase compared to the $63,020 that the state took in during October.
Sports Betting Could Bring In $92 Million In D.C
Washington D.C. legislators voted 11-2 in favour of approving the sports betting legislation which will allow sports bets to be placed in arenas and stadiums as well as in liquor stores and restaurants. The bill also has provision for mobile sports betting to take place with the confines of the city.
The bill still has to be reviewed by the Congress but it is almost certain to pass given that the Democrats are in favour of sports betting. The final step in the process will be for the bill to be signed by Mayor Muriel Browser.
The D.C Lottery will be able to issue as many sports betting licenses as it wants since there is no cap on the licenses. A two year license for restaurants and liquor clubs will cost $5,000 while a 5 year license at arenas and stadiums will cost $250,000. Sports betting operators will have to pay a 10 percent tax to the state. Gaming analysts expect sports betting in D.C. to generate around $92 million over four years.