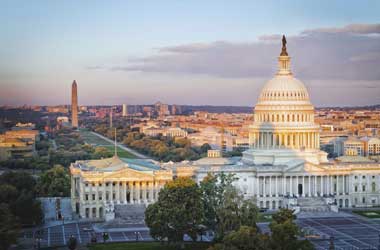 Things are looking up for sports bettors in Washington D.C as legislators voted (9-2) in favour of the bill which will now be sent for a second hearing which is scheduled to take place on December 18.
The sports betting bill is unique in a number of ways when compared to some of the other states that have legalized sports betting.
Most states that have approved online sports betting, allow licensed sports betting operators to offer mobile and online betting services. This will not be the case in Washington D.C as the bill only authorizes the D.C. Lottery to offer mobile and online betting.
This means that gaming operators who secure a sports betting license in D.C will only be able to offer in person sports betting. That will significantly impact their profits and it will be interesting to see how this strategy works out in terms of profitability for sports betting operators in the state.
The in-person sports betting will also be limited to only five sports betting venues located across the city. The "Sports Wagering Lottery Amendment Act of 2018" is very restrictive and one of those sports betting venues (RFK Stadium) is under fire as legislator Charles Allen wants RFK Stadium to be taken off the list from being licensed to offer sports betting as RFK Stadium is located on federal land
Pushes For Five Mobile Gaming Apps
Councilman Robert White wasn't very happy with the proposed sports betting bill and said he wasn't as optimistic as some of his other colleagues and did not believe that legalized sports betting would generate millions in revenue for the state as some were led to believe.
White wasn't too impressed with the fact that the bill was giving the D.C. Lottery a monopoly over online and mobile sports betting. White proposed an amendment to the bill that would allow up to give mobile and online sports betting apps to be made available in the state. He said that would work best for the sports betting industry as it would give residents more options and also create healthy competition amongst the operators which was good for business.
White also pointed out that it was important for Washington D.C. to push forward with its sports betting legislation as neighbouring Maryland and Virginia were also in the process of legalizing sports betting and it was important for D.C to have a sports betting industry up and running before Virginia and Maryland launched operations.