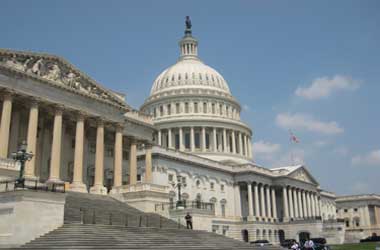 Congress is set to take a look at whether sports betting guidelines need to be implemented at the federal level as more states move towards legalized sports betting. A House Judiciary subcommittee has set up a hearing for September 27 which will be called "An Examination Of Sports Betting In America". The hearing will be held in Washington, D.C.
The landscape of sports betting in the United States will be reviewed by the Subcommittee on Crime, Terrorism, Homeland Security and Investigation. Since the U.S. Supreme Court struck down PASPA 1992 in May, multiple states such as Delaware, Mississippi, New Jersey and West Virginia have started accepting sports bets while Pennsylvania and Rhode Island are also set to join the party.
Rep. Jim Sensenbrenner (R-Wis) said that his subcommittee will examine the implications of the court's May ruling and discuss how it affects integrity in sports and what kind of improper or illegal activities could occur as a result of the decision. He explained that the subcommittee wants to figure out whether a federal framework is required to help guide gambling policies in individual states.
Some Sports Leagues Show Support
Senate Minority Leader Chuck Schumer collaborated with some sports leagues and proposed sports betting guidelines about a month ago.
The NBA, PGA and MLB released a joint statement saying that nationwide standards to protect the integrity of sports are needed. The leagues are in favour of Schumer's proposal and have asked that it be adopted by Congress.
States Moving Fast To Legalize Sports Betting
In August, Sen. Orrin Hatch (R-Utah) said that he planned to introduce sports betting legislation but no such bill has materialized. New Jersey Rep. Frank Pallone authored another federal sports betting bill but that has been put on hold. In the meantime, states are rushing to legalize sports betting.
On Tuesday, the District of Columbia put forward "The Sports Wagering Lottery Amendment Act of 2018" with the aim of legalizing sports betting in D.C. Over a dozen other states have also recently put sports betting bills forward.
Today I will introduce the "Sports Wagering Lottery Amendment Act of 2018" during the Council's Committee of the Whole meeting. The legislation's purpose is to legalize sports betting in D.C. while creating strong regulatory structures that ensure consumer confidence. pic.twitter.com/zi4UBV4fvC

— Jack Evans (@JackEvansWard2) September 18, 2018
New Jersey's sportsbooks have already taken over $152 million in bets since mid-June. The American Gaming Association (AGA) said that about $150 billion is bet on sports in the United States with the majority of those bets being placed illegally.
In a statement, Sara Slane, assistant VP for the AGA said
Legal, regulated sports betting will enable increased transparency and enhance protections for consumers and bet and game integrity. We look forward to discussing the U.S. gaming industry's core principles for legalized sports betting with the Judiciary Committee at next week's hearing