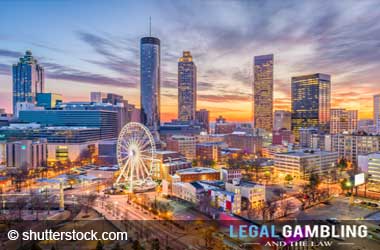 The top sports betting leagues across the United States have opposed sports betting for a number of years, concerned that the integrity of the game could be tarnished with so much money being wagered on each game.
However, with the legalization of sports betting across multiple states, a number of sports leagues have quickly changed their stance.
Now multiple sports franchises in Georgia are pushing state legislators to legalize sports betting and place it under the control of the state lottery.
Critics are pushing back hard though, pointing to the risks of gambling addiction.
Georgia has the new Senate Bill 403 tabled before the Senate Regulated Industries Committee. The bill will allow Georgians to wager on all of the sports available in the state, except horse racing. This new bill will also allow bets to wager from anywhere in the state using their mobile phones. The only limit is the minimum age requirement of 21.
CBS46 Atlanta
The supporters of the bill point out that legalizing sports betting will significantly curtail the illegal sports betting industry in the state. By legalizing sports betting, the state will be able to generate a significant amount of gaming taxes and use it for further development.
Senate Bill 403 was introduced by Sen. Burt Jones, who estimates that Georgia residents bet $1.5 billion a year on illegal sportsbooks. This bill first came in during the discussions of whether Georgia needed to amend its state constitution to allow for sports betting. Jones insists though that no constitutional amendment is necessary for allowing sports betting in the state.
The need for changing the state constitution might mean that the bill comes to a halt. Legal experts say that it would be better to resolve the issue by putting it to a vote. This would mean that two-thirds of the state's senate and the house will need to agree before a referendum can be declared.
Major Changes If Approved
The act itself would result in a Georgia Mobile Sports Wagering Integrity Commission. The Commission will be able to issue licenses to potential operators. The license would allow operators to accept cash and debit cards for wagers, with the state getting a 10 percent cut. Estimates suggest that the state will bring in around $15 million a year which will go towards education funding.
Sports franchises in Georgia are eager for betting to be legalized. One of these franchises is the pro basketball team, the Atlanta Hawks who are eager to get more people betting as it would automatically get them watching more games which will boost brand value and advertising revenue for the franchises.