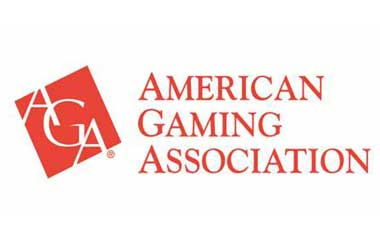 The American Gaming Association (AGA) has released a new marketing code aimed at preventing any potential complications in relation to increased gambling advertisement in the country's rising sports betting industry.
The "Responsible Marketing Code for Sports Wagering" comes a year after the US Supreme Court lifted a federal ban on sports betting, leading to several states putting in place measures to legalize sports betting.
In the new code, the AGA set out standards and guidelines for its members in relation to advertising their services. Advertisements using cartoon characters targeting children are now prohibited, along with advertising in venues where majority of the audience fall below the legal age for sports wagering.
Gambling operators are also barred from posting advertisements in college newspapers, and are also not allowed to make sales pitches that encourage excessive participation in sports wagering. Ads emphasizing financial, social or personal success gained from sports wagering are also prohibited.
Getting Ahead of the Curve
Commenting on the new code, Sara Slane, AGA's senior vice president of public affairs, said they wanted to be ahead of the curve. She said the code is strongly influenced by existing measures currently being implemented by industry groups which represent adult-oriented products and services, such as the Beer Institute and the Distilled Spirits Council of the United States (DISQUS).
Members of both groups follow stringent codes prohibiting them from putting out advertisements that promote inappropriate consumption and violating the law. Each group also operates a designated compliance review board that examines complaints in relation to beer advertising. AGA's code also calls for its members to take a similar approach by adopting an internal review process that will determine whether gambling advertisements comply with certain requirements.
In 2016, the two major daily fantasy sports firms in the country, DraftKings and FanDuel, paid $6 million each as settlement after the state of New York sued them for allegedly misleading consumers through their advertisements. Both companies had already invested millions of dollars in their marketing campaign before being slapped with a lawsuit. Slane said the new marketing code will help sports betting operators avoid a similar issue.