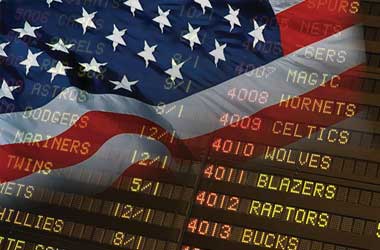 Ever since the U.S. Supreme Court struck down the Professional and Amateur Sports Protection Act last year, the headlines have been dominated by news relating to expanded gambling in the United States. Some of the more common headlines regarding the subject have to do with policymakers in various states developing legislation that will allow for expanded gambling.
There are over 20 states currently in discussions over passing sports betting regulations. A number of top gaming operators are partnering with sports betting operators to be ready to launch sports betting services. Recently, MGM Resorts International entered into an agreement with Boyd Gaming and the NBA so that they can expand sports betting.
Meanwhile, Caesars Entertainment partnered with Scientific Games so that they can be prepared to launch sports betting platform. There appears to be a sense of urgency in the industry as American football and ice hockey betting seasons are upon us and the MLB playoffs are not far off.
While casino operators submit license applications and put pressure on states that are in discussions to legalize sports betting, the process cannot be rushed. Legislators know that it is critical for them to establish robust sports betting regulations as the success of the industry heavily depends on proper regulations.
Las Vegas Experts Offer Policy Advice
Fortunately, Nevada has plenty of experience with sports betting and experts in that state are leading the way toward basic sports betting policy. Anthony Cabot is well-known as an expert in gaming technology and regulatory policy. He teamed up with Keith Miller who is a gaming law professor at Drake University and the two came up with "Sports Wagering in America Policies, Economics, and Regulation".
This is a 300-page volume that takes a close look at laws, regulations, and the recent phenomenon of esports. The publication also covers integrity in sports along with wagering integrity. Cabot sees a need for federal oversight when it comes to sports integrity and he advocates for integrity fees for sports leagues.
He explains that the events that sports bettors wager on don't always occur in the same state in which the bet is made. Many times these wagers don't even occur in the same country as the event. Therefore, Cabot feels that there needs to be something higher up than state regulatory agencies to ensure that the integrity of those events is protected. He says that the current one-quarter of one percent tax that goes to the federal government should be scrapped and that those funds should go to leagues that adhere to statutory mandates. States considering regulating sports betting might gain interesting insight by going through this sports betting manual.